Become a 2020 MSK Champion - applications now open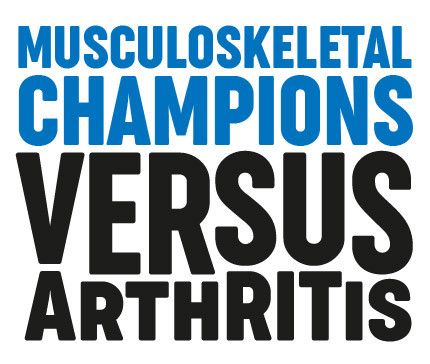 Following the successful launch of the Musculoskeletal Champions programme in 2018, we're recruiting our third cohort of inspirational leaders committed to championing change in musculoskeletal (MSK) health care.
Our vision
Our vision is to cultivate a community of multi-disciplinary leaders and influencers with the aim of improving the quality of lives for the 17.8 million people living the pain and disability of MSK Conditions in the UK.
Meet our MSK Champion alumni
The programme
In partnership with one of the top global business schools Ashridge Executive Education, we have created a fully funded MSK focused leadership development programme.
Through an 18 month programme, you will be supported and coached to develop your personal leadership skills enabling you to drive forward a service improvement project with a either a local or national focus.
"It has already given the confidence to face difficult situations that potentially stand in the way of improving care. I think the programme will give me a lifelong network of like-minded individuals who will be happy to offer support/mentorship. Our projects will improve the care for patients but more importantly the personal changes we are experiencing will be life long and so will the improvements for those with MSK conditions."
What does the programme entail?
5 x residential learning modules at Ashridge Executive education business school (see key dates section).
4 x action learning sets (facilitated small group online sessions with your fellow Champions).
Access to an online forum to share ideas, best practice and to connect with peers.
Access to mentoring and coaching.
Dedicated support from Versus Arthritis including access to volunteers and patient groups.
Advice and guidance from an alumni network of champions.
Who can apply?
We know transformation of MSK care is only possible with a multidisciplinary approach, so we are looking for individuals from a range of professional backgrounds and specialties.

You need to be involved in the design, commissioning and/or delivery of MSK health care, education or services.
You could be:
Clinician (including but not exclusively an AHP, Nurse, GP, Pharmacist, Rheumatologist)
Public health practitioner
Commissioner
Service manager
Researcher of educator
Instead of hierarchical position we'll be focussing on your potential to lead and influence others, your self-awareness and commitment to improve healthcare for people with arthritis.
Key dates
Recruitment:
Closing date: 21 May 2020 at 4.00 pm.
Interviews: 3 July, 7 July, 8 July, 15 July and 16 July at our London office.
Programme dates:
Virtual launch: 7 October 2020.
Versus Arthritis induction day: 2 December 2020.
Residential learning modules at Ashridge Executive Education:
Module 1: 4-6 November 2020
Module 2: 27-29 January 2021
Module 3: 9-11 June 2021
Module 4: 8-10 September 2021
Module 5: 9-11 February 2022
Top tips to complete your application
Please answer all sections of the MSK Champion application form in full.
Refer to the MSK Champion role description (PDF, 130 KB) for detailed information about what we're looking for.
Be honest in your answers, we're looking for people with self-awareness, openness in discussing strengths, weaknesses, areas of vulnerability and consequently your needs for this leadership development programme.
Identify how your participation in this programme will lead to improved outcomes for people with MSK conditions.
Dedicate time to complete the form; you can complete your application in stages and save your progress.
Please refer to our FAQs document (PDF, 90 KB) and if you would like to discuss the role in more detail please email champions@versusarthritis.org.
Accessibility
We are committed to creating a truly inclusive learning environment, and as such we will work to enable individuals who may require adjustments and/or additional support to participate fully. If you have any concerns or require further information, please email us at champions@versusarthritis.org.