Dr Rodger McMillan – Chair of the Board of Trustees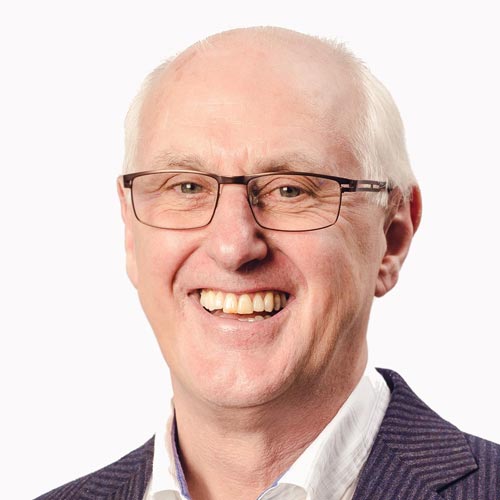 I trained in pharmacology at Glasgow and obtained my PhD in Cambridge before moving to the United States where I was an Arthritis Foundation post-doctoral fellow at Dartmouth College. During this time I developed a strong research interest in the pharmacological regulation of leukocytes and inflammation, an area I pursued when I joined ICI pharmaceuticals in 1980.
I spent over 30 years in the pharmaceutical industry with ICI, Zeneca and AstraZeneca and gained experience in several therapeutic areas including rheumatology, respiratory, cardiovascular and neurosciences. From 1999 I was senior vice president for respiratory and inflammation at AstraZeneca and in the next 12 years we entered over 50 projects into clinical development.
Since retiring from AstraZeneca in 2012, I have operated as an independent consultant in life sciences working with academic groups, small and medium sized enterprises (SMEs) and research charities.
I joined the Board as a trustee in 2013 and was appointed as chair of the Board of Trustees in 2017.
Karin Hogsander – Vice-Chair of the Board and Chair of the Appointments and Remuneration Committee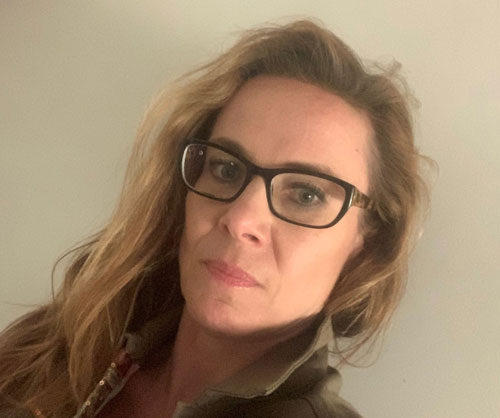 I am an independent senior advisor and non-executive in healthcare and life sciences in Europe, the Middle East and the US.
I was formerly the head of mergers and acquisitions/acting transition director for Bupa Global North America, responsible for strategy and international expansion, mostly in Europe, Singapore and the US.
I also founded and ran a digital start-up for two years before successful exit.
I was the executive partner for business and commercial development of Circle, one of the UK's largest private healthcare providers. At Circle, I led the successful bid for the Hinchingbrooke Health Care Trust, the first NHS trust to be managed by a private operator. I was also a long-standing member of the healthcare practice of the Boston Consulting Group and led healthcare projects as an associate with JP Morgan's investment banking practice.
I was educated at the Stockholm School of Economics and the Booth School of Business, University of Chicago. I was announced as a trustee of the charity in May 2014.
Andrew Holford – Trustee of the Board and Chair of the Finance Committee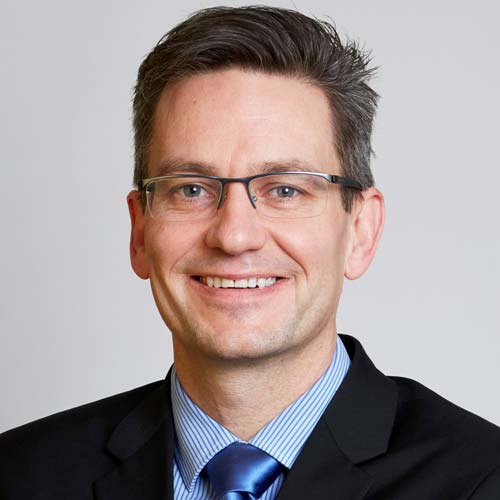 I am ACA qualified and hold a PhD in Biochemistry from Royal Holloway, London University. I am a senior executive with over 11 years' experience working at board level in a variety of challenging, multi-national roles including finance, IT, business strategy, business development and audit and risk management.
I am currently the finance director for the technical services division of Mitie and have held previous roles as the group financial controller at Johnson Matthey and the CFO for GlaxoSmithKline's (GSK) supply chain, responsible for over 70 sites, 30,000 people and a £6bn cost base, supporting £24bn sales.
I have worked with a number of charities over the last five years, firstly embedding a development programme at GSK with Arrival Education to work with students from challenging backgrounds looking to achieve their true potential. I also held a non-executive position with the Business Disability Forum and have been a co-opted member of Versus Arthritis' Finance Committee since 2015, becoming trustee of the board and chair of the Finance Committee in March 2019.
Dr Vincent Noinville – Trustee of the Board and Chair of the Risk and Audit Committee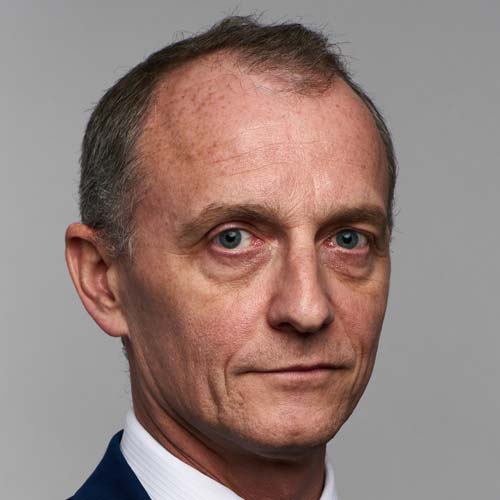 I obtained my PhD in physical chemistry at University Pierre et Marie Curie in Paris (France) before moving to financial services. I have worked in this sector for the last 23 years, in France and in the UK, in a variety of risk management and audit roles for HSBC, Natixis and Royal Bank of Scotland, and Credit Suisse.
With the systematic juvenile idiopathic arthritis (SJIA) diagnosis of one of my children and the desire to support efforts towards both research and young persons with arthritis, I joined Versus Arthritis at the end of 2019 as a trustee and chair of the Risk and Audit Committee.
I am an avid gym-goer and participate in multiple runs and Spartan races every year across the UK, with a keen interest in fell running and CrossFit.
Juliette Scott – Trustee of the Board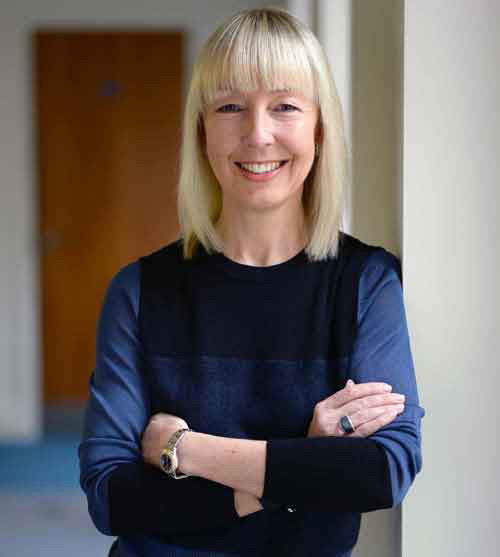 I spent the first half of my career in sales and marketing roles in media, retail and financial services. I then moved into the worlds of customer understanding, data and digital with senior global roles at dunnhumby (part of Tesco) and ebay including creating financially impactful insight capability and customer culture change in these digital pure play and multi-channel environments.
I am currently a non-executive director of HMRC plus an advisor on data, digital, and customer strategy.
Since I was a little girl, I saw the daily struggles and multiple neurosurgery operations my mum endured with rheumatoid arthritis. I was keen to give back in this area of passion - so was delighted to be announced as a trustee of the charity in April 2014.
Professor Martijn Steultjens – Trustee of the Board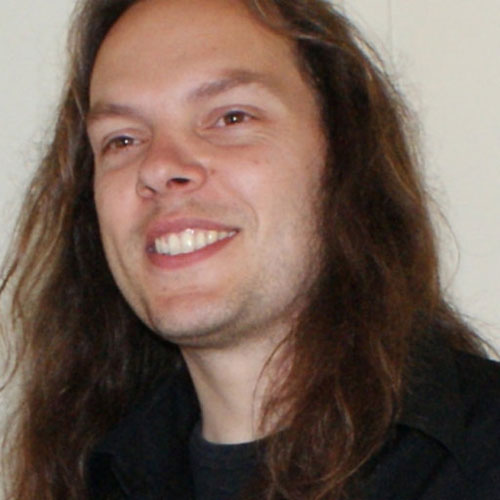 I am from the Netherlands, where I studied to become a human movement scientist specialising in biomechanics and epidemiology. I later completed a PhD on causes of pain and disability in osteoarthritis patients. I am currently chair in musculoskeletal health at Glasgow Caledonian University, leading research for long-term conditions, including musculoskeletal health.
I am closely involved with the Scottish Parliament's cross-party work to improve health care for patients with chronic joint pain in Scotland. I have also authored many scientific publications about rheumatology, orthopaedics, and rehabilitation medicine.
I initially became a trustee of the Arthritis Care (now Versus Arthritis) board in 2016.
Outside of work, I enjoy cycling, camping trips with my family, and I'm a youth rugby coach.
Phil Gray – Trustee of the Board
I am chair and trustee of ARMA (Arthritis and Musculoskeletal Alliance). I was the chief executive of the Chartered Society of Physiotherapy (CSP), where I played a key leadership role in promoting the profession, raising its profile and influencing government, commissioners, civil servants, senior managers, patient and partner organisations. I am an honorary fellow of the CSP.
I joined the charity in 2014.
Professor Sarah (Sallie) Lamb – Trustee of the Board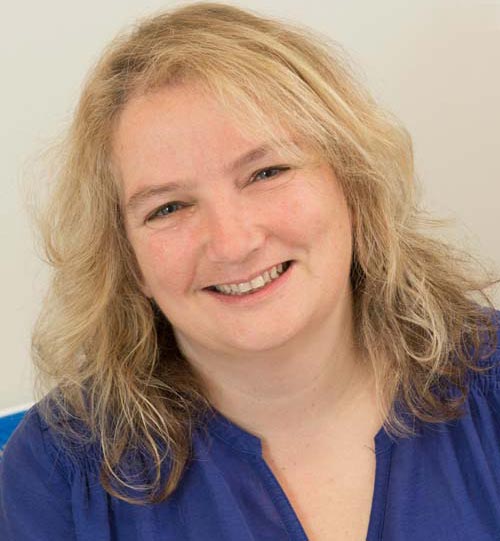 I am a health researcher, based at the University of Exeter, with an established programme of internationally recognised research in arthritis and skeletal problems and a longstanding commitment to high-quality clinical trials to improve patient outcomes and efficiency of health services.
I am a chartered physiotherapist and have worked in research and clinical practice in the NHS over many years.
I have worked extensively with health research funders, particularly in the public (governmental) sector. I was previously chair of the National Institute of Health Research Health Technology Assessment funding board and have had a variety of roles around the allocation, award, distribution, governance and monitoring of medical research funds.
I joined the charity in 2015.
Professor John Isaacs – Trustee of the Board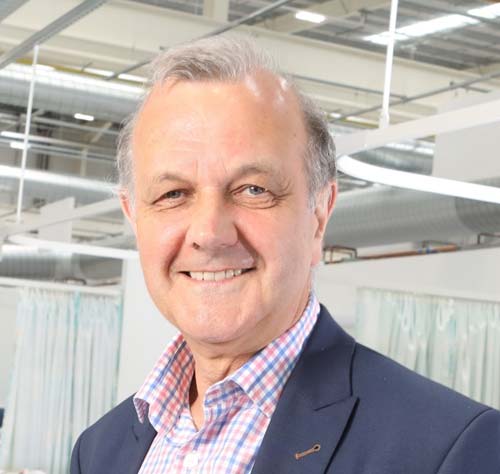 I am Professor of Clinical Rheumatology and Director of Therapeutics North East at Newcastle University. I am also Associate Medical Director for Research and Consultant Rheumatologist at Newcastle upon Tyne Hospitals NHS Foundation Trust.
I trained in medicine at St George's Hospital before reading for my PhD in immunology at Cambridge University. I became interested in rheumatology during my PhD, when I recognised the potential power of drugs that interact with the human immune system. I run a research group focussed on 'switching off' autoimmunity in order to prevent or cure diseases such as RA. Much of my team's work has been funded by Versus Arthritis, including a novel cellular therapy that we are currently trialling in patients with RA.
From 2007 to 2017 I chaired the charity's Clinical Study Group for inflammatory arthritis, developing a competitive research agenda for the UK. I also ran 15 consecutive Great North Runs from 2005-19, in support of the charity.
I passionately believe that research participation leads to better clinical outcomes and, as Associate Medical Director for Research at Newcastle Hospitals, I have developed a research strategy focussed on embedding research into every day patient care.
I was appointed to the Versus Arthritis Board of Trustees in June 2021.
Professor Iain B McInnes CBE – Trustee of the Board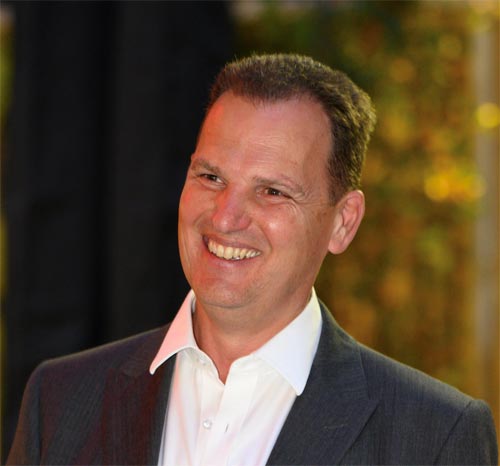 I am Vice Principal and Head of College of Medical Veterinary and Life Sciences, and Versus Arthritis Professor of Rheumatology in the University of Glasgow. I am Director of the Versus Arthritis Centre of Excellence for Inflammatory Arthritis, lead from Glasgow that includes Universities of Oxford, Newcastle and Birmingham.
I am immediate past chairman of the Foreum (Foundation for European Rheumatology Research) Scientific Committee. I lead the European Roadmap programme that is defining the research agenda for European rheumatology for the next decade. I'm serving as past-President of EULAR, the leading trans-national society for rheumatology across Europe. Under these auspices I created the first pan-European EULAR Research Centre planning launched in 2021.
My work is mainly focused upon the understanding of the pathogenesis of immune mediated inflammatory diseases. It encompasses basic discovery immunology through phase one and proof of concept experimental medicine clinical trials to leadership of pivotal phase three trials in the area of immune biology. My laboratory group performed original discovery work leading to the therapeutic targeting of a several inflammatory cytokines.
More recently I have focused on the biology of myeloid cells in the pathogenesis of a number of immune diseases. I have published more than 450 peer-reviewed original and review articles with an h-index of more than 120.
I am a Fellow of the Royal Society of Edinburgh and Fellow of the Academy of Medical Sciences. I was made CBE in 2019 by HM Queen Elizabeth II.
I was appointed to the Versus Arthritis Board of Trustees in June 2021.
Jonathan Rodgers – Trustee of the Board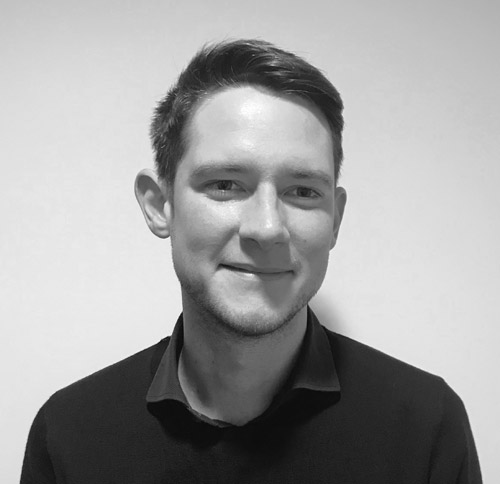 I am an Associate Partner at IBM where I work with the world's largest energy companies to drive forward their digital transformation agendas. I am also a committee member of the American Association of Petroleum Geoscientists for whom I provide advice on how digital can help accelerate the energy transition to a low carbon future.
I am one of IBM's leading experts on artificial intelligence and innovation, working with organisations to identify how these new technologies and ways of working can be applied to solve complex business problems.
I was diagnosed in 2014 with ankylosing spondylitis and understand the daily struggles people go through. The mission of Versus Arthritis is therefore one that is very close to my heart.
I was appointed to the Versus Arthritis Board of Trustees in June 2021.
Dr. Jane Taylor – Charitable Purposes Committee Co-optee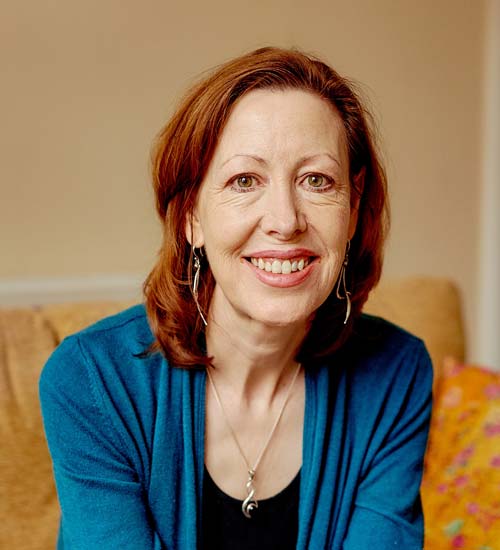 I have spent most of my working life in education and until taking ill health retirement from full time work in my 40s, was a Senior Lecturer at Manchester Metropolitan University specialising in literature and gender. I now work part time from home for the Open University with occasional forays into prisons in the North West supporting prisoners studying for degrees.
I was diagnosed in my twenties with rheumatoid arthritis and antiphospholipid syndrome and later went on to develop psoriatic arthritis and osteoporosis. As well as my own experience I support and care for two close family members including a daughter with complex care needs.
For the last fifteen years I have used my experience to advocate for both research and health and social care services to be co-designed with the people who use them. I have been involved as a volunteer with the charity for 12 years and am currently Chair of Versus Arthritis' Patient Insight Partner group, working to ensure patient insight is part of all research initiatives.
Among my other roles, I am trustee of ARMA, chair a European Patient Council for APPROACH, a 25-centre IMI-funded project on osteoarthritis, am a member of the current NICE diagnosis and treatment of gout guideline committee and am associate (patient) editor for the Journal of Research Involvement and Engagement. I am particularly concerned about health inequity and improving care for people living with multiple long-term conditions. For the last three years I have been an active member of the Expert Advisory Group to the Taskforce on multiple long-term conditions working on initiatives with RCGP, the Richmond Group of charities and Impact on Urban Health.
I was appointed to the Charitable Purposes Committee in March 2019.
Stewart Falconer – Charitable Purposes Committee Co-Optee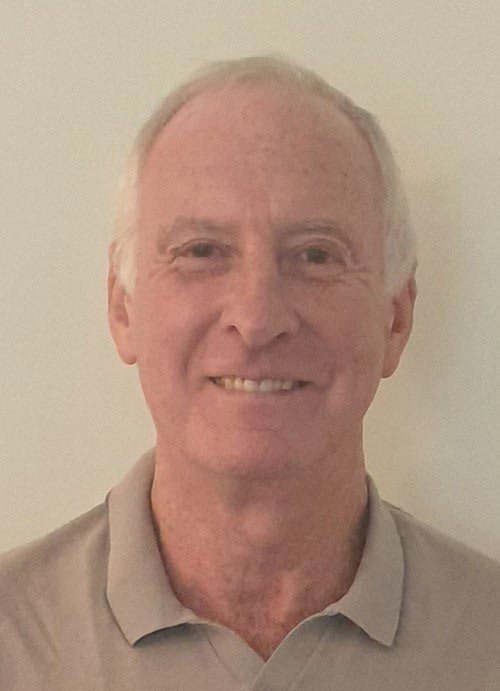 I retired in 2016 when I was dean of the business school at Edinburgh Napier University. Prior to that I was deputy dean and head of the School of Accounting, Financial Services and Law. My principal academic interests were in the areas of marketing and management within the financial services sector and my research focus centred on the ethics of marketing of financial products.
Prior to moving into higher education, I spent the first half of my career in banking, during which time I undertook a number of senior roles within the credit, legal and human resources areas of the business.
In addition to my work with Versus Arthritis, I am a member of the Board of Trustees of the ICAS Foundation, an educational charity which operates in conjunction with the Institute of Chartered Accountants of Scotland, and I am an academic assessor with the University of Hong Kong.
Sandeep Das – Risk and Audit Committee Co-Optee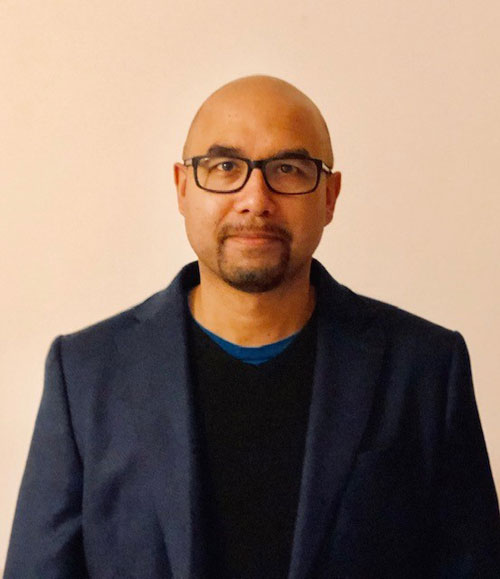 I am a chartered accountant (FCA), certified internal auditor (CIA), certified fraud examiner (CFE) and hold a certificate in risk management assurance (CRMA). I have over 20 years of experience in the fields of internal audit, risk management, governance and finance. I have held several finance roles in industry and been an external auditor at a Big Four accountancy practice.
I am an experienced Head of Internal Audit, beginning my career in external audit in 2000 and moving to internal audit in 2007. I have strong expertise and links to the pharmaceutical and life sciences industry with over 12 years of experience across three large UK, US and Japanese listed companies.
I am also currently an exam author for the Institute of Internal Auditors (IIA) and a co-opted member of the Audit and Risk Committee at City, University of London.
Paul Vandenberge – Risk and Audit Committee Co-optee
I am the head of financial market and risk operations and a member of the executive leadership team at G Research, Europe's leading quantitative finance research firm. I have held senior positions in asset management companies for the past 20 years and have experience of fund accounting, audit, internal controls, regulatory and financial reporting, risk, strategy and compliance.
I am an MBA graduate and hold an MSC in technology management.
Mark Jarvis – Finance Committee Co-optee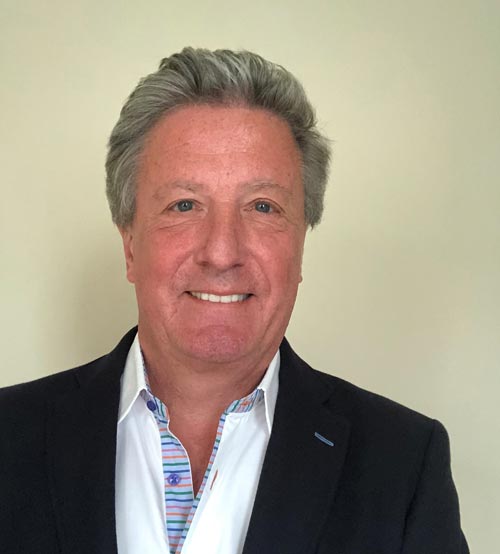 I spent the first half of my career in banking and finance, in general focusing on emerging markets, especially Russia and the Commonwealth of Independent States (CIS). The latter half was spent at EY based initially in Moscow, then Hong Kong running the transaction businesses for the CIS and Far East Area before returning to London. I retired from EY recently where I was Group CFO for the Global Transactions business unit overseeing some $5bn of revenue.
Since retirement I have joined several boards as either a chair, a trustee or a non-exec director with varying roles on audit, risk and finance committees. Like many of us we have seen family and friends suffering with rheumatoid arthritis and joining Versus Arthritis allows me the chance to give back.
A keen walker with a very energetic labradoodle is my major pastime, with a second passion for gardening.
I was appointed to the Versus Arthritis Finance Committee in June 2021.
Jess Patel – Finance Committee Co-optee
I am a CIMA qualified senior finance executive with over fifteen years' experience in finance, often working at board level with senior leadership across a variety of roles. I have a strong track record of financial planning, reporting, governance and analysis to support sound fact-based decision making.
I am currently the finance director at YOOX NET-A-PORTER GROUP developing my experience in e-commerce. Prior to this I spent my career at BT, having progressed up through the organisation supporting both B2C and B2B environments, having first joined on the graduate scheme.
I am a wife, daughter and mother of two young children. I continue to focus on developing my career whilst importantly spending quality time with my family. I am however at a stage in my life, further accelerated in the last year by the pandemic, where I want to use my skills and experience and give back to the community in the best way I can. Unfortunately I see many illnesses that adversely impact the lives of those loved ones around me – sadly arthritis being one. Hence as a member of the Finance Committee, the priority is to support and help those suffering.
I was appointed to the Versus Arthritis Finance Committee in June 2021.