College of Experts Members
Vacancy title: College of Experts Members
Hours: Variable, depending on activity level of funding applications and other research activities.
Salary: Unremunerated. Versus Arthritis will pay for reasonable out-of-pocket expenses in line with the Charity's expense policy.
Contract type: 3 years.
Closing date: Monday 11 July, 2022
Download the candidate brief for College of Experts Members (pdf, 406 KB)
About the role
Versus Arthritis will operate a College of Experts (CoE) to engage with the charity on matters related to the review of funding applications.  This will include conducting independent peer review and joining bespoke review panels established to make funding recommendations to the charity on suitable applications. There will also be opportunity from time to time to become involved in Versus Arthritis insight workshops and panels.
We are seeking professionals with scientific, clinical, health and research expertise as well as people affected by MSK conditions and other non-research specialisations including health and social care professionals, policy, public-sector and industry as appropriate to join our newly established College of Experts as members, to engage with the charity on matters related to the review of funding applications.
Key requirements
To be successful in the role, you will be committed to Versus Arthritis values as well as having:
expertise and knowledge of, or a willingness to attend training for, reviewing academic research proposals
diplomacy and great people skills with the ability to work closely with other members of the Review Panels and Charity staff
willingness to engage with other activities related to research from time to time as defined by the charity.
How to apply
For academic or clinical applicants to apply please submit:
a comprehensive CV.
a supporting statement summarising your skills and experience for each of the key requirements above.
Please ensure the documents you submit are in Word or PDF format.
Email your completed application by midday on Monday 11 July, 2022 to Glen Neal, Awards Governance Officer, awards@versusarthritis.org 
For people affected by MSK conditions to apply please visit our Volunteering Opportunities webpage for further information and how to apply.
About us
There are 20.3 million people living with arthritis and MSK conditions in the UK. That's one in three people, many who live in pain every single day. The impact is huge as the condition intrudes on everyday life – affecting the ability to work, care for a family, to move free from pain and to live independently. Yet arthritis is often dismissed as an inevitable part of aging or shrugged off as 'just a bit of arthritis'. We don't think that this is ok. Versus Arthritis is here to change that.

Join us and use your skills, knowledge, passion and energy to help us defy arthritis.
Read more about working for us.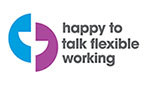 Promoting equality in the workplace.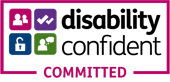 Promoting and supporting diversity in the workplace.
Versus Arthritis is a Registered Charity No: 207711 and in Scotland No. SC041156.