Head of MSK Intelligence and Research Impact
Location (UK): London office hybrid* or Chesterfield office hybrid
Hours: Full-time, 35 hours per week
Salary: £60,307 per annum (London), £57,109 per annum (rest of UK)
Benefits: Read more about the excellent benefits we offer
Contract type: Permanent
Travel: Weekly travel around the UK required
Closing date: 23:59, Wednesday 14 December 2022
Download the job description and person specification for the Head of MSK Intelligence and Research Impact role (WORD, 70 KB).
Through our diversity and inclusion strategy, we have made a commitment to increase the diversity of our charity and we welcome candidates from a wide variety of backgrounds and experiences. We want our employees, volunteers and trustees to represent the broad diversity of the communities of which we are a part.
Versus Arthritis is committed to keeping children, young people and vulnerable adults safe from harm. During the recruitment process Versus Arthritis will undertake safer recruitment practices and relevant checks to help make sure applicants are suitable to work with children, young people and vulnerable adults.
Summary
We are looking for an innovative leader to join us as the Head of MSK Intelligence and Research Impact in the Research and Health Intelligence Directorate. We need someone with highly developed influencing skills, and a proven ability to initiate and maintain strong partnerships with the life sciences sector to improve the lives of people with arthritis.
About the role
This will be a pivotal role in the Directorate and will help us take an evidence-led, creative and proactive approach to seeking out and telling the story of our research and health intelligence through data.
You will lead two key functions within the Directorate and the wider organisation – Health Intelligence and Research Impact. Both are intricately connected and require complementary expertise. You will bring strong professional knowledge and experience in at least one area and demonstrable understanding of, and keen interest in the other, to successfully lead this portfolio.
Key requirements
A degree or qualification in a scientific discipline (e.g. biomedical / life sciences / population health).
Demonstrable experience and skills using statistical analysis tools with good qualitative and quantitative evaluation skills. Some knowledge of epidemiological research methodology and tools and/or experience of collating and evaluating large scale data sets from diverse sources (e.g. academic / research/ NHS / national and international datasets/ health and care records).
Excellent numeracy, information technology, and good written and oral communication skills. Experience and evidence of synthesising and communicating complex information and data to non-specialist audiences to achieve cut-through and engagement in graphical, written and oral formats.
Understanding of public health issues and appreciation of the value of research in addressing them. Passionate about the value of involvement of lived experience and some experience or understanding of how to incorporate it in project life cycles.
Demonstrable experience of providing thought leadership in one or all of the areas relevant to this role, i.e. impact and evaluation and/or health analyses and intelligence.
Experience of leading and managing complex projects from scoping to delivery, within budget and to time, ensuring transparent and timely reporting as required.
Excellent financial management skills with experience of developing and delivering complex budgets, leading contract and procurement negotiations and ensuring timely delivery of any externally commissioned work.
Highly interactive and able to operate confidently across a wide range of teams and individuals at all levels within the charity and externally. Self-sufficient, independent, resilient and able to cope with ambiguity.   
Demonstrable team and line management skills, including overseeing team workplans, learning and development, and performance reporting alongside overall team wellbeing.
*As a hybrid worker the expectation is that you will spend around 40% of your working time in our office spaces or working in community settings. As an inclusive employer we will consider home-based working for anyone where office-based hybrid working would be a barrier to being able to work for us, for example for someone living with a long-term health condition or disability.
How to apply
To apply you MUST submit:
a concise, up-to-date CV
along with this Versus Arthritis completed Application Form (Word, 45 KB) demonstrating how you meet the key requirements set out in the job description and person specification for the Head of MSK Intelligence and Research Impact role (WORD, 70 KB)
please include where you've seen this role advertised
please ensure the documents you submit are in Word or PDF format.
Email your completed application by 23:59, Wednesday 14 December 2022 recruitment@versusarthritis.org.
We advise candidates to apply early as we reserve the right to close applications ahead of this date.
Only shortlisted candidates will be contacted.
We do not wish to receive contact from agencies or media sales.
Interviews
Dates to be confirmed.
About us
There are 20.3 million people living with arthritis and MSK conditions in the UK. That's one in three people, many who live in pain every single day. The impact is huge as the condition intrudes on everyday life – affecting the ability to work, care for a family, to move free from pain and to live independently. Yet arthritis is often dismissed as an inevitable part of aging or shrugged off as 'just a bit of arthritis'. We don't think that this is ok. Versus Arthritis is here to change that.

Join us and use your skills, knowledge, passion and energy to help us defy arthritis.
Read more about working for us.
Happy to Talk Flexible Working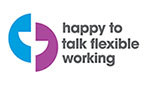 "Our Flex ways of working enable our employees to have flexibility about how they work, whilst ensuring the needs of the charity are met." 
Promoting equality in the workplace.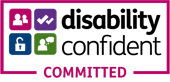 Promoting and supporting diversity in the workplace.
Versus Arthritis is a Registered Charity No: 207711 and in Scotland No. SC041156.