Health and Research Information Editor
Location (UK): London Office Hybrid or Chesterfield Office Hybrid* 
Hours: Full-time, 35 hours per week
Salary: £30,000 per annum (London office-based), £28,000 per annum (rest of UK)
Benefits: Read more about the excellent benefits we offer
Contract type: Permanent
Travel: Travel required within the UK, no more than once a month.
Closing date: 23:59, Thursday 8 December 2022
Download the job description and person specification for the Health and Research Information Editor role (WORD, 81 KB).
Through our diversity and inclusion strategy, we have made a commitment to increase the diversity of our charity and we welcome candidates from a wide variety of backgrounds and experiences. We want our employees, volunteers and trustees to represent the broad diversity of the communities of which we are a part.
Versus Arthritis is committed to keeping children, young people and vulnerable adults safe from harm. During the recruitment process Versus Arthritis will undertake safer recruitment practices and relevant checks to help make sure applicants are suitable to work with children, young people and vulnerable adults.
Summary
We are looking for a Health and Research Information Editor to join our Content team. The Creative and Content team work closely together to deliver evidence based, audience led and beautifully designed content. This role is integral to our ability to create inspiring health information to help improve the lives of people with arthritis.
You will work closely with our highly regarded Research and Services teams and be involved in the planning, writing and reviewing of our wide range (with diverse formats) of health information resources.
You will also work closely with our Stories Officer to ground our health information in the lived experiences of people with arthritis.
It is critical that all our health information is deeply rooted in evidence with robust data to support it, but it also needs to be accessible, easy to read and understand. You will be a brilliant writer who can craft succinct and clear narratives, turning complex clinical and psychological language into user friendly and engaging information.
About the role
We are looking for strong writers who are interested in improving the lives of people with arthritis through our powerful health information.
The successful candidate will have a strong background in research translation and will be able to explain complex clinical and psychological language through engaging and accessible narratives. They will have experience in gathering and producing content for different audiences. They will also have experience in planning and delivering medical or health-related content driven by robust research and audience insight.
The successful candidate will be skilled in writing powerful narratives and translating complex information into accessible and meaningful content for multi-channel use.
Key requirements
Alongside strong written skills and background in research communication, The successful candidates will also:
Have experience of translating complex data into readable, accessible formats for a wide range of stakeholders, ideally with some experience of doing this in a healthcare related position.
Have experience of the evaluation, and reporting, of content performance.
Have experience of forming strong relationships both internally and with external agencies and stakeholders.
Be able to identify interdependencies and opportunities in order to take action and maximize opportunities, both internally and in the research sector.
Have a passion for research and improving the quality of life of people with arthritis.
*As a hybrid worker the expectation is that you will spend around 40% of your working time in our office spaces or working in community settings. As an inclusive employer we will consider home-based working for anyone where office-based hybrid working would be a barrier to being able to work for us, for example for someone living with a long-term health condition or disability.
How to apply
To apply you MUST submit:
a concise, up-to-date CV
along with this Versus Arthritis completed Application Form (Word, 45 KB) demonstrating how you meet the key requirements set out in the job description and person specification for the Health and Research Information Editor role (WORD, 81 KB)
please include where you've seen this role advertised
please ensure the documents you submit are in Word or PDF format.
Email your completed application by 23:59, Thursday 8 December 2022 recruitment@versusarthritis.org.
We advise candidates to apply early as we reserve the right to close applications ahead of this date.
Only shortlisted candidates will be contacted.
We do not wish to receive contact from agencies or media sales.
Interviews
Interview dates to be confirmed.
About us
There are 20.3 million people living with arthritis and MSK conditions in the UK. That's one in three people, many who live in pain every single day. The impact is huge as the condition intrudes on everyday life – affecting the ability to work, care for a family, to move free from pain and to live independently. Yet arthritis is often dismissed as an inevitable part of aging or shrugged off as 'just a bit of arthritis'. We don't think that this is ok. Versus Arthritis is here to change that.

Join us and use your skills, knowledge, passion and energy to help us defy arthritis.
Read more about working for us.
Happy to Talk Flexible Working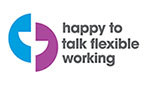 "Our Flex ways of working enable our employees to have flexibility about how they work, whilst ensuring the needs of the charity are met." 
Promoting equality in the workplace.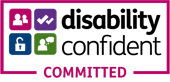 Promoting and supporting diversity in the workplace.
Versus Arthritis is a Registered Charity No: 207711 and in Scotland No. SC041156.