Improvement and impact support officer
Location: Flexible – London office, Chesterfield office or homeworking
Hours: Full-time, 35 hours per week
Salary: £34,500 per annum (London office-based), £31,500 per annum (rest of UK)
Benefits: Read more about the excellent benefits we offer
Contract type: Permanent
Travel: Some travel to our offices in London or Chesterfield expected once or twice per month
Closing date: 23:59, 26 May 2022
Download the job description and person specification for the Improvement and impact support officer role (PDF, 168 KB).
Through our diversity and inclusion strategy, we have made a commitment to increase the diversity of our charity and we welcome candidates from a wide variety of backgrounds and experiences. We want our employees, volunteers and trustees to represent the broad diversity of the communities of which we are a part.
Summary
Our Improvement & Impact Business Partner team works to provide specialist expertise and support to teams across the organisation around how we best manage performance, planning and impact.  It is an exciting time to join as Versus Arthritis is now in the process of developing a new strategy for the charity along with accompanying plans that will deliver the impact we want to make.
This role will have a particular focus on planning and suit an enthusiastic, analytical and organised individual. It is a great opportunity to contribute to the successful running of our Improvement and Impact business partnering activity, provide support, advice and assistance within the team, and ultimately across the organisation.
About the role
The Improvement & Impact Support Officer will provide an effective and valued support and advisory service to the Improvement & Impact Business Partner and the directorate(s) that they partner. This will draw on their ability to work effectively with a range of stakeholders, understanding of business partnering service delivery and experience around planning, performance/impact.
They will work closely with other members of the team to provide them with advice, support and assistance in planning, and have the responsibility to deliver this more widely across any part of the organisation on areas of planning or performance. There will also be opportunity to keep up to date on best practice and identify emerging trends in planning, performance and impact which can benefit our work.
The team works closely together to support each other, as well as assisting other teams, across each of our three areas of expertise. This spans work around effective operating strategy, performance measures, metrics and narrative reporting, change management and insight. Sharing knowledge, experience and collaborating together will be a key part of this role, along with bringing an enthusiastic approach, analytical skill, and attention to detail.
Key requirements
Experience in the areas of planning/performance/impact and delivering advice to a business on practical application and improvement in these areas.
Understanding and experience of business partnering service delivery.
Experience of working with a range of internal stakeholders and the ability to challenge constructively, collaborate, facilitate, network and influence.
Good oral and written skills and the ability to communicate complex ideas effectively.
Good analytical and organisational skills.
Good attention to detail.
How to apply
To apply you MUST submit:
a concise, up-to-date CV
along with a completed supporting statement (Word, 40.04 KB) demonstrating how you meet the key requirements set out in the job description and person specification for the Improvement and impact support officer role (PDF, 168 KB).
please include where you've seen this role advertised.
Email your completed application by 23:59, 26 May 2022 to recruitment@versusarthritis.org.
We advise candidates to apply early as we reserve the right to close applications ahead of this date.
Only shortlisted candidates will be contacted.
We do not wish to receive contact from agencies or media sales.
Interviews
The date for interviews is to be confirmed.
About us
There are 20.3 million people living with arthritis and MSK conditions in the UK. That's one in three people, many who live in pain every single day. The impact is huge as the condition intrudes on everyday life – affecting the ability to work, care for a family, to move free from pain and to live independently. Yet arthritis is often dismissed as an inevitable part of aging or shrugged off as 'just a bit of arthritis'. We don't think that this is ok. Versus Arthritis is here to change that.
Join us and use your skills, knowledge, passion and energy to help us defy arthritis.
Read more about working for us.
Happy to Talk Flexible Working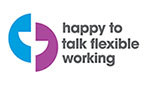 Promoting equality in the workplace.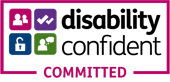 Promoting and supporting diversity in the workplace.
Versus Arthritis is a Registered Charity No: 207711 and in Scotland No. SC041156.