Location: Chesterfield/London/Homeworking
Hours: Full-time 35 hours per week
Salary: £27,570 London / £25,530 rest of UK
Home Working Allowance: £390pa – pro-rata if applicable
Benefits: Read more about what we offer
Contract type: Permanent
Travel: Occasional travel to London/Chesterfield Office
Closing date: By 12.00 pm on 12 March 2021
Download the job description and person specification for the content editor role (PDF, 213 KB).
Summary
The Health Information team is responsible for all the public-facing information on arthritis and related conditions. Working closely with teams across the organisation, the team writes, edits, commissions, publishes and develops high-quality, insight-led health information for our many audiences.
About the role
Reporting to a senior editor, your role will be responsible for creating, reviewing and developing content on arthritis and related conditions for people with arthritis. You will develop core health information that can be tailored to suit the channel or audience needs.
You will bring innovation and creativity to develop our content and use insight and research to ensure that the content developed meets customer needs both now and in the future. You will develop and maintain our information ensuring it continues to be of the highest quality, evidence-based and user-led.
Key requirements
Significant experience of content editing, preferably of medical and health content for specialist and non-specialist audiences. Experience of co-ordinating writing and reviewing content, liaising with professional experts and members of the target audience. Must be a proactive team member and have a positive and empathetic communication style and be able to demonstrate the values of the organisation.
How to apply
To apply you MUST submit:
a concise, up-to-date CV
along with a completed supporting statement (Word, 40.04 KB) demonstrating how you meet the key requirements set out in the job description and person specification for the content editor role (PDF, 213 KB)
please include where you've seen this role advertised.
Email your completed application by 12:00 pm on 12 March 2021 to recruitment@versusarthritis.org.
Interviews
First interviews expected: week commencing 22 March 2021 and online
Second interviews expected: week commencing 29 March 2021 and online
About us
Arthritis causes pain, fatigue and isolation for 17.8 million people in the UK every single day. It can impact on the ability to work, our relationships and take away our independence. We don't accept this.
We are Versus Arthritis. We are volunteers, healthcare professionals, researchers and friends, all doing everything we can to push back against arthritis. We're reaching out to everybody with the information and support they need, funding vital research and changing the way society sees arthritis. Together we'll keep running, researching, influencing, volunteering, advising, chatting, baking, listening. We won't stop until no-one has to tolerate living with the pain, fatigue and isolation of arthritis.
Join us and use your skills, knowledge, passion and energy to help us defy arthritis.
Read more about what we do, working for us and what we offer.
Happy to Talk Flexible Working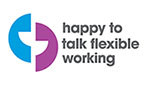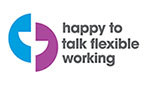 Promoting equality in the workplace.
Versus Arthritis is a Registered Charity No: 207711 and in Scotland No. SC041156.