Health information administrator
Location: Flexible under COVID restrictions; thereafter, occasional travel to one of our national offices
Hours: Full-time, 35 hours per week
Salary: £23,490 London, £19,910 rest of UK
Benefits: Read more about what we offer
Contract type: Permanent
Travel: Occasional travel between London and Chesterfield Offices
Closing date: Sunday 7 March 2021
Download the job description and person specification for the role of health information administrator (PDF, 278 KB).
Summary
As Health Information Administrator, you will play a pivotal role in supporting the Health Information team. Working on a wide range of projects and tasks, from cataloguing content, proofreading, organising meetings, through to arranging photo and video shoots, you will need to be organised, adaptable and enthusiastic.
About the role
You will be the first point of contact for the team and will assist in coordinating and scheduling the various projects the team are involved in.
Assisting the managing editor and content editors, you will look after the day-to-day administration for the team and provide support on any projects the team are working on.
You will support the Health Information team in moving the projects through the review cycle.
As part of the wider directorate pooled administrative team you will be required to contribute to a dynamic and flexible service.
Key requirements
Good standard of knowledge and skills gained through relevant work, qualifications, or life experience.
Well organised and have a high attention to detail, with demonstration of excellent grammar and spelling.
Familiarity with standard editorial processes, including researching, writing, editing, and proofreading.
Proven experience of providing administrative support to home-based staff or geographically dispersed colleagues and volunteers.
How to apply
To apply you MUST submit:
Completed application form (Word, 43.4 KB), clearly demonstrating how you meet the key requirements and competencies set out in the job description and person specification for the role of health information administrator (PDF, 278 KB).
Please include where you've seen this role advertised.
Email your completed application by Sunday 7 March 2021 to recruitment@versusarthritis.org.
Interviews
Interviews expected: w/c Monday 15 March 2021 online.
We advise candidates to apply early as we reserve the right to close applications ahead of this date. Only shortlisted candidates will be contacted.
For further information on how to apply and our recruitment process please visit Versus Arthritis Careers page.
Due to the current COVID-19 restrictions the postholder will initially be working from home and thereafter based at one of our national offices.
About us
Arthritis causes pain, fatigue and isolation for 17.8 million people in the UK every single day. It can impact on the ability to work, our relationships and take away our independence. We don't accept this.
We are Versus Arthritis. We are volunteers, healthcare professionals, researchers and friends, all doing everything we can to push back against arthritis. We're reaching out to everybody with the information and support they need, funding vital research and changing the way society sees arthritis. Together we'll keep running, researching, influencing, volunteering, advising, chatting, baking, listening. We won't stop until no-one has to tolerate living with the pain, fatigue and isolation of arthritis.
Join us and use your skills, knowledge, passion and energy to help us defy arthritis.
Read more about what we do, working for us and what we offer.
Happy to Talk Flexible Working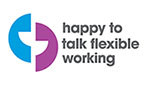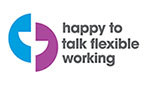 Promoting equality in the workplace.
Versus Arthritis is a Registered Charity No: 207711 and in Scotland No. SC041156.