Senior data operations officer
Location: Home-based for the time being. London or Chesterfield office based at other times
Hours: Full-time, 35 hours per week
Salary: £32,000pa (London), £29,500pa (rest of UK) – pro-rata if applicable
Home Working Allowance: £390pa – pro-rata if applicable
Benefits: Read more about what we offer
Contract type: Fixed term contract until 31 January 2022.
Travel: None
Closing date: 25 February 2021
Download the job description and person specification for the senior data operations officer role (PDF, 351 KB).
Summary
The Senior Data Operations Officer sits within the Database Operations Team (previously Database Team) and is within the newly created Digital, Technology & Data Directorate. The Data Operations Team is experiencing a period of accelerated change due to the merging of Arthritis Research UK and Arthritis Care and due to new data strategy about to go live. The team will support and enable the organisation through technical changes and business as usual.
The Senior Data Operations Officer role oversees the operational running of the Database Operations Team. This includes coordinating the data selection and reporting calendar, overseeing regular imports and exports from the database and working closely with teams selecting data to ensure our customers receive the best possible experience.
This role will suit someone with excellent IT skills, including Microsoft Excel. SQL experience would be an advantage. Experience of data analysis is essential. The role also requires excellent interpersonal skills and working well with stakeholders to support them and translate their requirements into technical solutions.
About the role
The role is vital to the operational success of the Data Operations Team. The team work with colleagues across the charity supporting all database users. The team manages the data selection calendar ensuring all outgoing communications are managed in line with the GDPR protocols. The work of the database team is crucial to delivering a seamless customer experience and ultimately ensuring that everyone who interacts with Versus Arthritis feels values and engaged with the charity.
This is an exciting opportunity to help improve ways of working and contribute towards the data strategy. The role will help to find solutions and test proposals when the database configuration is not adequately supporting the needs of users.
Key requirements
The following is a list of essential requirements for the role:
Excellent IT skills, including comprehensive knowledge of MS Office.
Experience of using Microsoft Excel to manipulate and analyse data.
Working knowledge of SQL Server Management Studio and using SQL to query and select data.
Experience of providing database training to users and creating processes and procedures.
Excellent interpersonal skills and the ability to liaise well with others.
Sound understanding of charity marketing practices, in particular experience working closely with direct marketing teams to deliver campaign data.
Impeccable attention to detail and the ability to identify and resolve errors calmly and effectively.
Thorough understanding of GDPR and the consequences this has for consent data capture and management.
How to apply
To apply you MUST submit:
a concise, up-to-date CV
along with a completed supporting statement (Word 40.04 KB) demonstrating how you meet the key requirements set out in the job description and person specification for the senior data operations officer role (PDF, 351 KB)
please include where you've seen this role advertised.
Email your completed application by 25 February 2021 to recruitment@versusarthritis.org.
Interviews
Interview expected: TBC
About us
Arthritis causes pain, fatigue and isolation for 17.8 million people in the UK every single day. It can impact on the ability to work, our relationships and take away our independence. We don't accept this.
We are Versus Arthritis. We are volunteers, healthcare professionals, researchers and friends, all doing everything we can to push back against arthritis. We're reaching out to everybody with the information and support they need, funding vital research and changing the way society sees arthritis. Together we'll keep running, researching, influencing, volunteering, advising, chatting, baking, listening. We won't stop until no-one has to tolerate living with the pain, fatigue and isolation of arthritis.
Join us and use your skills, knowledge, passion and energy to help us defy arthritis.
Read more about what we do, working for us and what we offer.
Happy to Talk Flexible Working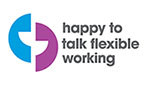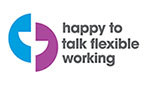 Promoting equality in the workplace.
Versus Arthritis is a Registered Charity No: 207711 and in Scotland No. SC041156.