Portfolio Officer – Health Intelligence
Location (UK): London office hybrid or Chesterfield office hybrid
Hours: Full-time, 35 hours per week
Salary: £29,500 per annum (London office-based), £27,000 per annum (rest of UK)
Benefits: Read more about the excellent benefits we offer
Contract type: Permanent
Travel: Some travel may be required
Closing date: 23:59, Thursday 18 August 2022
Download the job description and person specification for the Portfolio Officer role (PDF, 198 KB).
Through our diversity and inclusion strategy, we have made a commitment to increase the diversity of our charity and we welcome candidates from a wide variety of backgrounds and experiences. We want our employees, volunteers and trustees to represent the broad diversity of the communities of which we are a part.
Summary
Your main role is to help support the Research Directorate to develop and manage the Versus Arthritis research and health intelligence portfolio and to help translate that for wider organisational use and benefit. You will be responsible for supporting the analysis, collation and dissemination of our insight in relation to these portfolios across the organisation.
About the role
You will work across the entire Directorate, working closely with colleagues across the Research, Health Intelligence and Impact functions to make sense of all the research, data and evaluation outputs. You will play a pivotal role in sharing this joined up knowledge, identify and fill gaps in our understanding, and inform decision-making across the entire organisation based on evidence form our Research and Health Intelligence portfolios.
You will support the Health Intelligence team to better understand our stakeholder groups (internal and external), their needs and how health intelligence activities can help address them. This will include supporting the delivery of a wide and varied programme of intelligence gathering activities across the charity, and delivering against our relevant strategies, in particular Research and Health Intelligence.
In this role you will be responsible for:
Ensuring the research and/or health intelligence portfolio can support the work of teams across the charity.
Strengthening our ability to fundraise against our Discover and Health Intelligence strategies.
increasing the visibility of our research and heath intelligence activities, their outcomes and impact.
You will be comfortable taking on different projects, as required, often liaising with a diverse set of stakeholders and working under a matrix management structure.
Key requirements
Sound knowledge of a range of research methods, including:
- Research design
- Questionnaire design
- Sample selection
- Data analysis from data tables.
Proven ability to digest large amounts of information. Distil, simplify and clearly identify what is important.
High-quality verbal and written communication skills, including being able to communicate complex information and requirements to a wide range of audiences and stakeholders.
Excellent relationship building skills, and the ability to work collaboratively with colleagues at all levels of seniority.
Good information technology skills, including effective database/internet search techniques and significant experience of using Microsoft Office packages (in particular Excel and Powerpoint).
How to apply
To apply you MUST submit:
a concise, up-to-date CV
along with this completed Versus Arthritis supporting statement form (Word, 43 KB) demonstrating how you meet the key requirements set out in the job description and person specification for the Portfolio Officer role (PDF 198 KB).
please include where you've seen this role advertised
please ensure the documents you submit are in Word or PDF format.
Email your completed application by 23:59, Thursday 18 August 2022 to recruitment@versusarthritis.org.
We advise candidates to apply early as we reserve the right to close applications ahead of this date.
Only shortlisted candidates will be contacted.
We do not wish to receive contact from agencies or media sales.
Interviews
First interviews expected: Dates to be confirmed, held by Microsoft Teams.
About us
There are 20.3 million people living with arthritis and MSK conditions in the UK. That's one in three people, many who live in pain every single day. The impact is huge as the condition intrudes on everyday life – affecting the ability to work, care for a family, to move free from pain and to live independently. Yet arthritis is often dismissed as an inevitable part of aging or shrugged off as 'just a bit of arthritis'. We don't think that this is ok. Versus Arthritis is here to change that.

Join us and use your skills, knowledge, passion and energy to help us defy arthritis.
Read more about working for us.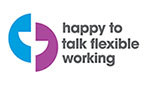 Promoting equality in the workplace.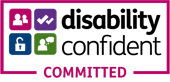 Promoting and supporting diversity in the workplace.
Versus Arthritis is a Registered Charity No: 207711 and in Scotland No. SC041156.