Project manager - data and systems transformation
Location: London office, Chesterfield office or homeworking  
Hours: Full-time, 35 hours per week
Salary: £40,027 per annum (London office-based), £37,090 per annum (rest of UK)
Benefits: Read more about the excellent benefits we offer
Contract type: Fixed-term – 12 months
Travel: Travel between our London and Chesterfield offices a minimum of once per fortnight.
Closing date: 23:59, Tuesday 5 July, 2022
Download the job description and person specification for the Project manager - data and systems transformation role (PDF, 153 KB)
Through our diversity and inclusion strategy, we have made a commitment to increase the diversity of our charity and we welcome candidates from a wide variety of backgrounds and experiences. We want our employees, volunteers and trustees to represent the broad diversity of the communities of which we are a part.
Summary
At Versus Arthritis, we have made a commitment to invest in Data and Systems improvements over the next three years to enable us to do more, more effectively, to positively impact on the lives of people with arthritis across the UK. This is an exciting opportunity for a Project Manager to manage a high-profile strategically important project within our Data and Systems Transformation Programme, focusing on the successful delivery of new finance and HR data, systems,and processes.
We are looking for an experienced Project Manager, ideally with knowledge and understanding of financial control frameworks and regulatory reporting standards.
About the role
Our recent Strategic Review identified six priority areas in the charity's infrastructure that need addressing for us to be a cost efficient, effective and connected operation: Finance, HR, Data, Customer Relationship Management (CRM), Performance Framework and Strategic Planning.
The Data & Systems Transformation Programme has been established to address the challenges surrounding our six identified priority areas. It will deliver identified benefits and value for the charity, including a roadmap to becoming far more efficient and effective. The programme is more than just systems; there is a fundamental need for business change, active engagement with and from stakeholders and users across all Directorates that will help us transition to a new way of working.
Taking an architecture led and integrated approach to our Data and Systems Transformation will help us establish an end-to-end view of our processes, data, applications and infrastructure, to create a connected enterprise for the charity. Not all priority areas will require the same type of change; some will need a re-implementation or a refresh of IT, whilst others will require more detailed work. This post-holder role will lead the successful delivery of the target Finance and HR capabilities within the programme and ensure that this contributes to our vision of becoming a more connected operation so that we are set up to deliver better services for people with arthritis.
Key requirements
Demonstrable experience and knowledge of successfully initiating, planning, executing, closing and reviewing benefits of large, complex and long-term projects in a project management role.
Experience of, and ability to, work in partnership with stakeholders at all levels.
Strong analytical skills, with the ability to recognise and articulate problems and develop creative, innovative solutions and recommendations.
Experience of project governance arrangements and strong reporting skills.
Highly effective listening verbal and written communication skills with excellent attention to detail.
Strong organisational and planning skills, including the ability to balance and independently manage workload that includes multiple concurrent priorities.
Advanced MS Office skills including experience of MS Project.
Strong commitment to high standards of service delivery and customer care.
How to apply
To apply you MUST submit:
a concise, up-to-date CV
along with this completed supporting statement form (Word, 43 KB) demonstrating how you meet the key requirements set out in the job description and person specification for the Project manager - data systems transformation role (PDF, 153 KB)
please include where you've seen this role advertised.
Email your completed application by 23:59, Tuesday 5 July 2022 to recruitment@versusarthritis.org.
We advise candidates to apply early as we reserve the right to close applications ahead of this date.
Only shortlisted candidates will be contacted.
We do not wish to receive contact from agencies or media sales.
Interviews
First interview dates are to be confirmed and will take place via Microsoft Teams or at our Chesterfield office.
About us
There are 20.3 million people living with arthritis and MSK conditions in the UK. That's one in three people, many who live in pain every single day. The impact is huge as the condition intrudes on everyday life – affecting the ability to work, care for a family, to move free from pain and to live independently. Yet arthritis is often dismissed as an inevitable part of aging or shrugged off as 'just a bit of arthritis'. We don't think that this is ok. Versus Arthritis is here to change that.

Join us and use your skills, knowledge, passion and energy to help us defy arthritis.
Read more about working for us.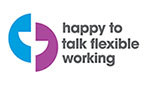 Promoting equality in the workplace.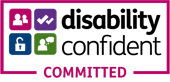 Promoting and supporting diversity in the workplace.
Versus Arthritis is a Registered Charity No: 207711 and in Scotland No. SC041156.