Senior procurement officer
Location: London office, Chesterfield office or home worker
Hours: Full-time, 35 hours per week
Salary: £41,249 per annum (London office-based), £38,158 per annum (rest of UK)
Benefits: Read more about what we offer
Contract type: Maternity Cover – 12 months fixed term
Travel: Occasional travel to London and Chesterfield offices
Closing date: 27 January 2022
Download the job description and person specification for the Senior Procurement Officer role (PDF, 193 KB).
Summary
Versus Arthritis is the UK's largest charity dedicated to supporting people with arthritis. We pride ourselves on cultivating a society that creates change and gives strength to people living with arthritis and related conditions in the UK.
We are recruiting a 12-month maternity cover for an experienced Senior Procurement Officer to join our Procurement team. It's a great time to join the Procurement team, having just gone through a very successful audit of processes and compliance. This role is based within the Planning and Operations Directorate and will help to deliver cost effective, compliant contract delivery and ensure fit for purpose innovative sourcing solutions. This is critical in delivering a strategic and commercial service
About the role
As one of our Senior Procurement Officers, you will work with a wide range of stakeholders at all levels, having your own portfolio of contracts and projects.
The successful candidate will be an integral part of the Awards and Procurement team, delivering professional procurement & contract management to stakeholders on a diverse range of procurement activity. You will work on a number of tactical and strategic procurement activities including the implementation and management of category strategies and the creation and delivery of new contracts. You should have significant experience of preparing tender documentation and using e-procurement systems and will be responsible for developing effective analytical tools to track spend and supplier performance feeding into commercial insight by identifying and mitigating risk and areas for improvement.
You will also be key in helping the Procurement Manager to develop and deliver a new Procurement Strategy and Procurement Policy.
Key requirements
Our ideal candidate will have:
Significant experience of leading, planning, managing and delivering high value procurement projects from end-to-end market engagement.
A passion for delivering excellent customer service with the ability to problem-solve, accompanied by excellent planning and organisational skills with a keen eye for accuracy and detail.
Professional qualifications in Procurement such as MCIPS would be a distinct advantage or be able to demonstrate evidence at a strategic level.
A high level of commercial acumen.
The ability to influence, negotiate and persuade others, including senior leaders in the organisation, external stakeholders and internal colleagues, and communicate with a wide range of stakeholders at all levels.
The ability to read, write and develop key elements of commercial contract terms.
Desirable experience in managing IT type contracts, with knowledge of SAAS terms.
How to apply
To apply you MUST submit:
a concise, up-to-date CV
along with a completed supporting statement (Word, 40.04 KB) demonstrating how you meet the key requirements set out in the job description and person specification for the Senior Procurement Officer role (PDF, 193 KB).
please include where you've seen this role advertised.
Email your completed application by 27 January 2022 to recruitment@versusarthritis.org.
Interviews
Interviews expected: 9 February 2022
About us
There are 18.8 million people living with a musculoskeletal (MSK) condition like arthritis in the UK. Arthritis causes pain, fatigue and isolation every single day. It can impact on the ability to work, our relationships and take away our independence. We don't accept this.
We are Versus Arthritis. We are volunteers, healthcare professionals, researchers and friends, all doing everything we can to push back against arthritis. We're reaching out to everybody with the information and support they need, funding vital research and changing the way society sees arthritis. Together we'll keep running, researching, influencing, volunteering, advising, chatting, baking, listening. We won't stop until no-one has to tolerate living with the pain, fatigue and isolation of arthritis.
Join us and use your skills, knowledge, passion and energy to help us defy arthritis.
Read more about what we do, working for us and what we offer.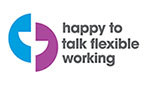 Promoting equality in the workplace.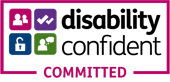 Promoting and supporting diversity in the workplace.
Versus Arthritis is a Registered Charity No: 207711 and in Scotland No. SC041156.