Young people and families worker with artistic lead
Location: Home or office based – North East Scotland
Hours: Full-time, 35 hours per week
Salary: £30,500 per annum
Benefits: Read more about the excellent benefits we offer
Contract type: Fixed term (maternity cover) to end February 2023
Travel: Frequent travel to Aberdeen Royal Infirmary to support clinic work, regular travel across Scotland for meetings and event delivery, occasional travel to other parts of the UK
Closing date: 23:59, Wednesday 6 July, 2022
Download the job description and person specification for the Young people and families worker with artistic lead role (PDF, 166KB).
Through our diversity and inclusion strategy, we have made a commitment to increase the diversity of our charity and we welcome candidates from a wide variety of backgrounds and experiences. We want our employees, volunteers and trustees to represent the broad diversity of the communities of which we are a part.
Summary
We are recruiting for our award-winning Young People and Families Service.  This role will lead the delivery of our participatory, self-management UK arts programme, alongside our team of amazing young volunteers. You'll organise and curate an annual exhibition to raise awareness of the impact of rheumatic conditions on young people and their families. And you'll help to deliver our one-to-one youth work embedded in the multidisciplinary team at Aberdeen Royal Infirmary.
About the role
We are looking for dynamic, creative, innovative team players to join our Young People and Families Service in Scotland. The role will be based in North East Scotland but will support service delivery across Scotland and the UK.
As a Young People & Families Worker you will work with colleagues, partners, healthcare professionals, schools, volunteers, families and most importantly young people to co-plan, deliver and evaluate a high-quality, holistic support offer locally and nationally. Using a community development/youth work approach, you'll put children and young people at the centre of decisions about their journey and our service offer.
Using youth accessible approaches, you will help young people to build their confidence, make friends and achieve their personal goals. This will be achieved by providing one-to-one support, creating peer networks and working with volunteers to co-deliver self-management activities on a variety of topics from sleep management to self-advocacy. You'll also co-design an exciting programme of social events, youth voice opportunities, digital content and residential events.
You will act as the bridge between young people, their families and professionals – especially in healthcare settings.  Here you will play a unique role working collaboratively with multidisciplinary teams to meet a range of needs in a relatable and youth-friendly style as young people learn to live well with their condition. You will support young people during the pivotal transition from paediatric to adult services and life, ensuring it is a time of empowerment and growth.
Key requirements
Essential:
Experience of working within the fields of youth/community development work, especially within the arts as a subject expert.
Understanding the importance of self-management and experience of delivering interventions to people living with long term conditions - especially arts-based interventions. Experience of taking a person-centred approach when providing support, with a passion for improving the lives of young people.
Experience of using a community development/youth work approach to co-design and deliver a quality service/project that is inclusive, inspiring and makes a difference. Engaging colleagues, funders, supporters and partners to make it happen.
Knowledge and experience of embedding safeguarding and safe working policies and procedures.
Experience of leading a project with project management skills including; supporting evaluation work, writing reports, developing project proposals, managing activity budgets and cascading learning and development to a team of staff/volunteers.
Experience of working directly with artists and curators. Translating artistic plans into reality, as well as knowledge of contemporary visual art practice, culture, networks, curation and social engagement approaches.
Excellent communication and interpersonal skills, and evidence of excellent relationship management with a wide range of stakeholders.
Good IT skills; thorough working knowledge of MS Office Suite especially Outlook, Word, Excel and PowerPoint and digital working skills, including experience of using databases.
Experience of workload planning including event management, especially within the arts, including experience of exhibition delivery. Sound organisational and time-management skills and the ability to prioritise workload effectively.
Understanding of the importance of diversity, inclusion, and accessibility.
Willingness to travel across the UK as required to attend meetings and events, which may occasionally be on a weekend.
Desirable:
Knowledge and understanding of arthritis and other musculoskeletal (MSK) conditions.
Understanding of the 'Social model of disability.'
Experience of using /delivering over virtual communication platforms; Microsoft Teams, Zoom, etc.
Degree or related qualification in the arts.
Good understanding of the social, health, emotional, economic impacts of the arts and arts based self-management.
How to apply
To apply you MUST submit:  
a completed application form (Word 52KB), clearly demonstrating how you meet the key requirements and competencies set out in the job description and person specification for the Young people and families worker with artistic lead role (PDF 166KB)
please include where you've seen this role advertised. 
Email your completed application by 23:59, Wednesday 6 July 2022 to recruitment@versusarthritis.org.
Interviews
First interviews: Dates to be confirmed, held on Microsoft Teams.

About us
There are 20.3 million people living with arthritis and MSK conditions in the UK. That's one in three people, many who live in pain every single day. The impact is huge as the condition intrudes on everyday life – affecting the ability to work, care for a family, to move free from pain and to live independently. Yet arthritis is often dismissed as an inevitable part of aging or shrugged off as 'just a bit of arthritis'. We don't think that this is ok. Versus Arthritis is here to change that.

Join us and use your skills, knowledge, passion and energy to help us defy arthritis.
Read more about working for us.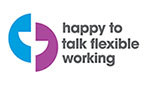 Promoting equality in the workplace.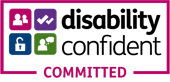 Promoting and supporting diversity in the workplace.
Versus Arthritis is a Registered Charity No: 207711 and in Scotland No. SC041156.