Scottish Parliament Elections 2021
Scottish Parliament elections 2021 - putting arthritis on the agenda
With the backdrop of the COVID pandemic, the 2021 Scottish Parliament election will be unlike any other. Door to door canvassing and street campaigning will mostly move online and many more voters will choose to use their postal vote rather than going to the polling station. Despite these changes, Scotland Versus Arthritis is determined to use the election as an opportunity to raise awareness of the impact of arthritis among the hundreds of candidates across Scotland who are hoping to become Members of the Scottish Parliament from May.
We have produced an easy to use 'e-action' for people living with arthritis to contact their local candidates. And we have produced a pledge for candidates to sign to show their support for people with arthritis in their constituencies.
We have also produced a Scottish manifesto (PDF, 868 KB) that sets out some of the key policies needed to push back against the impact of arthritis over the next four years.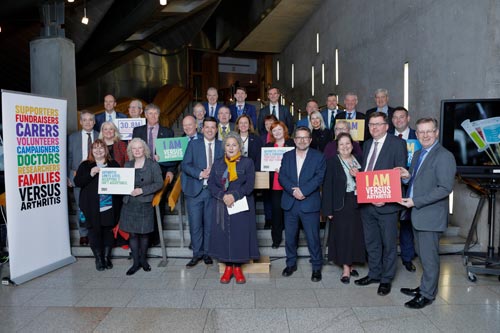 Campaigners / People with arthritis / Health professionals
On the 6 of May 2021, the Scottish electorate will choose how our country is run for the next four years. Here is a quick and easy way for you to reach all Scottish Parliament candidates in your area – to raise the issues that matter and ask them to pledge to be champions for people with arthritis.
We need your help to make sure all candidates are aware of the huge impact of arthritis on individuals, families and the economy in Scotland.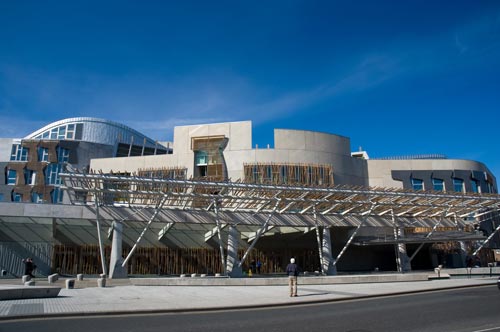 Scottish Parliament candidates
With 1.5 million people living with arthritis and other musculoskeletal conditions in Scotland, we know that many of you will have experience, personally, in your family, among friends and colleagues, of the impact arthritis can have on quality of life. Many of you will be aware of how delays in treatments and life changing surgery during the pandemic have impacted on people with arthritis.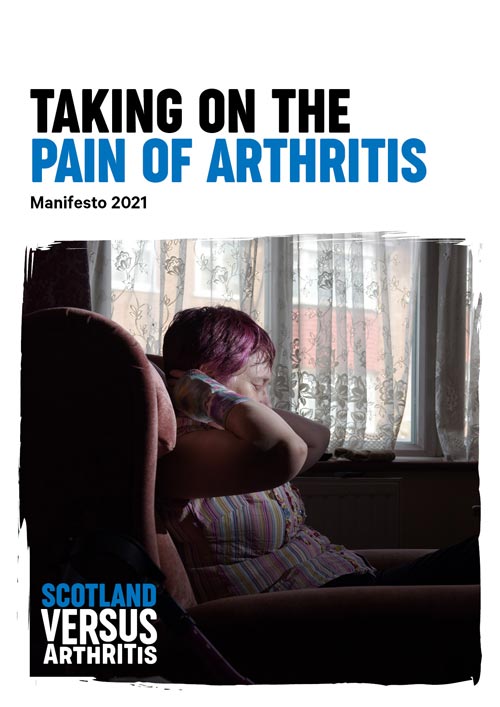 Scotland Versus Arthritis Manifesto 2021: Taking on the Pain of Arthritis
Most chronic pain is musculoskeletal – that means it is caused by arthritis or by related conditions of the muscles, bones and joints. It is a type of pain that has a major impact on people's quality of life.
Our manifesto offers four key policy calls that are needed over the next four years to push back against the pain and impact of arthritis.
Scotland's approach to chronic pain must prioritise supporting people with arthritis pain.
There is safe access to joint-replacement surgery for people who need it, so they can live free from pain.
Increased investment in support for self-management so that people with arthritis and related conditions can manage their pain.
Action to address the impact that arthritis pain has on people's ability to work.
Take a look at the full Scottish manifesto (PDF, 868 KB).