Senedd Welsh Parliament Elections 2021
Cliciwch yma am y dudalen hon yn Cymraeg.
Senedd elections 2021 - putting arthritis on the agenda
With the backdrop of the COVID pandemic, the 2021 Senedd election will be unlike any other. Door to door canvassing will take a back seat and local community hall hustings will become virtual hustings. Despite these changes, Cymru Versus Arthritis is determined to raise awareness of the impact of arthritis among candidates across Wales and help them understand why arthritis needs to be a health policy priority in the next Senedd.
We have produced an easy to use 'e-action' for people with arthritis to contact their local candidates. And we have produced a 'pledge' for candidates to sign, to show their support for people with arthritis in their constituencies.
We have also produced a Cymru Versus Arthritis manifesto (PDF, 679 KB) to highlight key changes that can help Wales push back against arthritis over the next four years.
Campaigners / People with arthritis / Health professionals
On the 6 of May 2021, the Welsh electorate will choose how our country is run for the next four years. Here is a quick and easy way for you to reach all Senedd candidates in your area – to ask them to pledge to be champions for people with arthritis in the Senedd.
We need your help to make sure all Senedd candidates are aware of the huge impact of arthritis on individuals, families and the economy in Wales.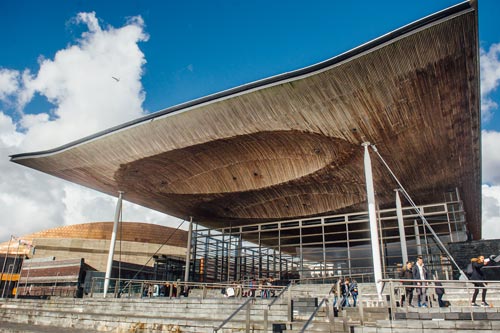 Senedd candidates
*Photograph by Welsh Parliament.
With 887,000 people living with arthritis and musculoskeletal conditions in Wales, we know that many of you will have experienced, personally or with family, friends or colleagues, the huge impact arthritis can have on quality of life. Many of you will be aware of how delays in treatments and life changing surgery during the pandemic have impacted on people with arthritis.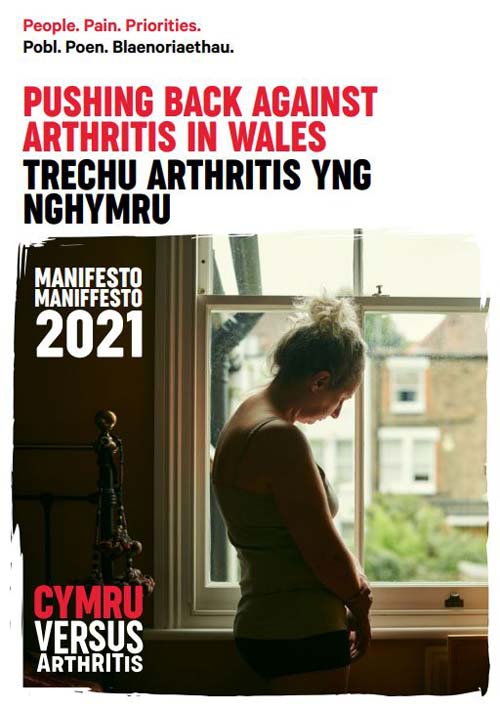 Cymru Versus Arthritis Manifesto
Arthritis and MSK conditions are among the biggest cases of pain, disability and working days lost. Our manifesto offers four key policy calls that are needed over the next four years to push back against the pain and impact of arthritis.
Our manifesto calls for:
A new National Orthopaedic Recovery and Transformation Plan.
The appointment of an NHS Clinical Lead for Musculoskeletal Conditions in Wales.
Support for people with arthritis to work and safeguarding musculoskeletal health in the workplace.
Recognition of arthritis as a health priority.
Take a look at our full Cymru Versus Arthritis manifesto (PDF, 679 KB).