Update
On 24 February 2020, Versus Arthritis started the 'Right on Time' campaign calling for improved access to joint replacement surgery. Since then, the COVID-19 virus has reached the UK and is having an unprecedented impact on health care services, including significant changes to elective care provision in the NHS.
We have paused our Right on Time campaigning activity at this time. We will continue to monitor what's happening in the NHS, work with NHS colleagues and other partners to provide information to people with arthritis, and also continue to support people with arthritis through our helpline and online communities. Find out more by reading our latest news article.
Joint replacement surgery: our pain can't wait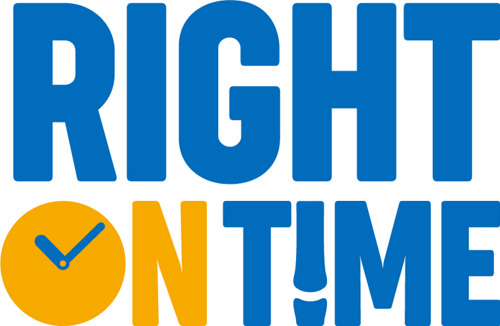 People with arthritis face an agonising wait for joint replacement surgery. We must protect people's right to treatment and give vital hope and certainty to those struggling in pain.
Over 200,000 joint replacement operations take place in the UK in a usual year. More than 90% of people who have hip and knee replacements have osteoarthritis. The pain of waiting for surgery can be unbearable.
Coronavirus has led to the widespread cancellation of thousands of non-urgent operations across the UK, including joint replacements. There is now a growing backlog of people waiting for joint replacement surgery, with many experiencing a lot of pain.
We need:
National action plans to bring down joint replacement waiting lists safely.
Local health services to ensure that those waiting for surgery have access to ongoing communication, advice and support to manage their pain.
National health bodies to commit to the ongoing involvement of those waiting for joint replacement to shape innovation in the way treatment is delivered.
What's happening in England?
Currently, people in England have an NHS right to start treatment for a joint replacement within 18 weeks of referral. However, even before the COVID-19 pandemic, many people were waiting far longer. Figures we released in February 2020 showed that, in one year alone, tens of thousands of people waited more than 18 weeks to begin treatment.
In 2019, a review of NHS waiting times suggested that the 18-week treatment guarantee would be reviewed, putting this fundamental NHS right to a maximum waiting time at risk. In response, we launched our "Right on Time" campaign, calling on the government to protect people's existing right to treatment and to take action to improve access to joint replacement surgery.
Since then, coronavirus has had an unprecedented impact on health care services, including significant changes to elective care provision in the NHS. We recognise that the NHS is under immense pressure, and there are vital steps that need to be taken to enable elective surgery to restart safely in a covid-19 environment. However, people with arthritis waiting for surgery also need assurance that their right to treatment will not be taken away in the future.
We will continue to monitor the situation and urge the government to protect the rights of those waiting for this life-transforming operation.
Rob's story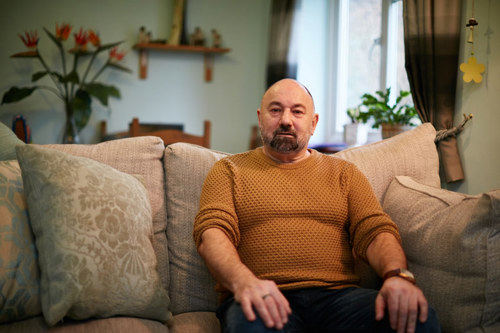 Rob has osteoarthritis and lymphoedema. He's been on the waiting list for joint replacement surgery since October 2019 and has been told he still faces months of waiting. Watch the video to find out more.
On Tuesday 16 June, Rob Martinez gave evidence during a session of the Health and Social Care Committee on 'Delivering Core NHS and Care Services during the Pandemic and Beyond'. He shared his story with MPs to demonstrate the impact of delays in urgent treatment due to coronavirus.
Watch the video of Rob's story
30,000 broken promises
Despite and NHS guarantee to treatment within 18 weeks of referral, people are often waiting much longer for their joint replacement.
In October 2019, Versus Arthritis commissioned research on hip and knee joint replacement waiting times in England. Every NHS Trust was asked to report how long people had waited after referral for hip or knee joint replacement.
Figures collected from more than 63,000 surgeries reveal that:
Almost 30,000 waited more than 18 weeks for treatment
17,000 waited more than 6 months for treatment
2,400 waited more than a year for treatment
30,000 broken promises.
This means that in one year alone almost 30,000 people waited more than 18 weeks to start their joint replacement treatment. There was also wide variation in performance across NHS Trusts, with some doing operations much more swiftly than others. Its' unfair.
And that's only part of the story. Worryingly, not all NHS Trusts were able to respond due to limits in their data collection. Plus, the NHS does not publish national statistics. We don't know the full truth.
What to do if you're waiting for treatment
Waiting times across the UK
Rights to NHS treatment are different in the different nations, but we know people with arthritis are facing long waits for joint replacements across the UK.
We will be doing further work to campaign for change across the UK. You can support us by sharing your story wherever you live.