Update
On 24 February 2020, Versus Arthritis started the 'Right on Time' campaign calling for improved access to joint replacement surgery. Since then, the COVID-19 virus has reached the UK and is having an unprecedented impact on health care services, including significant changes to elective care provision in the NHS.
We have paused our Right on Time campaigning activity at this time. We will continue to monitor what's happening in the NHS, work with NHS colleagues and other partners to provide information to people with arthritis, and also continue to support people with arthritis through our helpline and online communities. Find out more by reading our latest news article.
Our pain can't wait. Fix joint replacement waiting times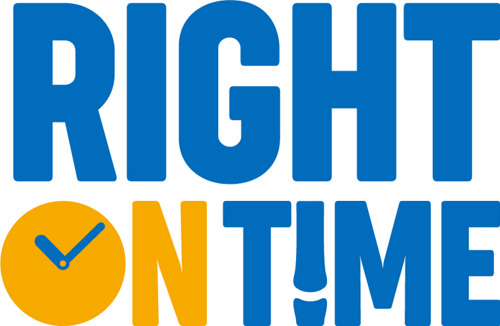 People with arthritis face an agonising wait for a joint replacement. We're campaigning for urgent action to fix joint replacement waiting times and give vital hope and certainty to those struggling in pain.
Over 200,000 joint replacement operations take place in England each year. More than 90% of people who have hip and knee replacements have osteoarthritis. The pain of waiting for surgery can be unbearable.
People in England have an NHS right to start treatment within 18 weeks. But many people are waiting far longer, often struggling in daily pain. New figures show that, in one year alone, tens of thousands of people waited more than 18 weeks to begin treatment. And now there's a risk that the existing guarantee to treatment will be taken away.
Our new campaign, Right on Time, is calling for:
The Government to keep people's NHS guarantee to treatment within 18 weeks
An NHS action plan to improve access to joint replacements and reduce waiting times
Increased accountability for the NHS to deliver joint replacements
The regular publication of waiting times for joint replacement surgery
We need urgent action from the Government.
Sign our petition now.
Add your name to our petition
Rob's story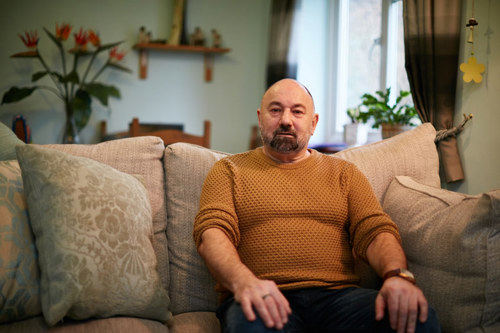 Rob has osteoarthritis and lymphoedema. He's been on the waiting list for joint replacement surgery since October 2019 and has been told he still faces months of waiting. Watch the video to find out more.
Watch the video of Rob's story
30,000 broken promises
Despite an NHS guarantee to treatment within 18 weeks of referral, people are often waiting much longer for their joint replacement.
In October 2019, Versus Arthritis commissioned research on hip and knee joint replacement waiting times in England. Every NHS Trust was asked to report how long people had waited after referral for hip or knee joint replacement.
Figures collected from more than 63,000 surgeries reveal that:
Almost 30,000 waited more than 18 weeks for treatment
17,000 waited more than 6 months for treatment
2,400 waited more than a year for treatment
30,000 broken promises. This is unacceptable.
This means that in one year alone almost 30,000 people waited more than 18 weeks to start their joint replacement treatment. There was also wide variation in performance across NHS Trusts, with some doing operations much more swiftly than others. Its' unfair.
And that's only part of the story. Worryingly, not all NHS Trusts were able to respond due to limits in their data collection. Plus, the NHS does not publish national statistics. We don't know the full truth.
What to do if you're waiting for treatment
Waiting times across the UK
Our current Right on Time petition is based on rights to treatment in the NHS in England. Rights to NHS treatment are different in the different nations, but we know people with arthritis are facing long waits for joint replacements across the UK.
We will be doing further work to campaign for change across the UK. You can support us by sharing your story wherever you live.
Campaign resources
We've produced some resources to help with your campaigning:
If you'd like to hear the latest about our campaigning work, sign up to our campaigns network. We'll email you with updates, plus quick and easy ways to get involved. For more information please contact the Campaigns team at campaigns@versusarthritis.org.