Chi Me Classes in Berkshire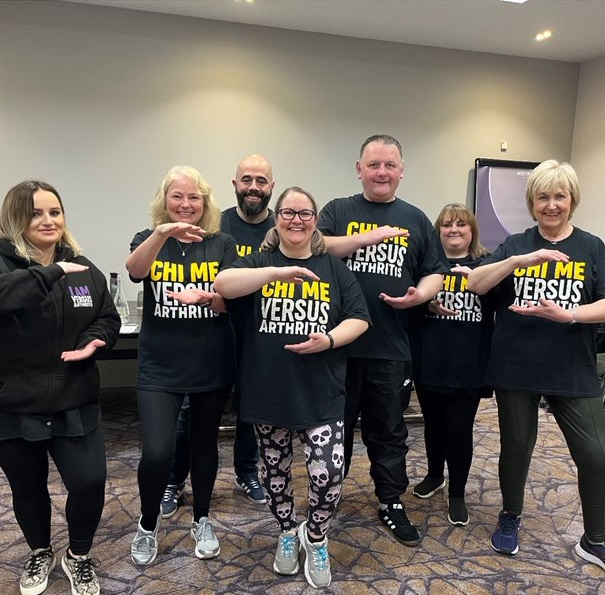 Volunteers needed
We are delivering an exciting project in Berkshire that will support people living with arthritis or a musculoskeletal condition to manage their symptoms and be active in a way that is empathetic to their condition.
We will be providing free Chi Me classes to people living with arthritis of any kind in Berkshire. All activities will be delivered in person or virtually if preferred.
If you would like to receive accredited training and help us to deliver these sessions, then we'd love to hear from you. Please fill out the form below and we will be in touch with the next steps.
What is "Chi Me"?
Chi Me is a Tai Chi influenced exercise programme which is simple to follow and accessible for all ages and abilities. Chi Me improves leg strength, assists efficient breathing, reduces the risk of falls and promotes mental wellbeing.
As well as the numerous benefits that it can bring, Chi Me creates a wonderful sense of well-being and can improve quality of life.
Chi Me can be easily adapted for anyone, from the fittest to those confined to wheelchairs, people with learning difficulties, mental health challenges, and those recovering from surgery.