Do you want to help moderate our community?
11 December 2018
Our Online Community is a 10,000-strong group of people affected by arthritis who come together on our forums to discuss all aspects of living with arthritis and to provide support to others in similar situations.
It's a safe space where people learn from each other and some share their deepest fears and anxieties, knowing that those reading the posts truly understand what they're going through.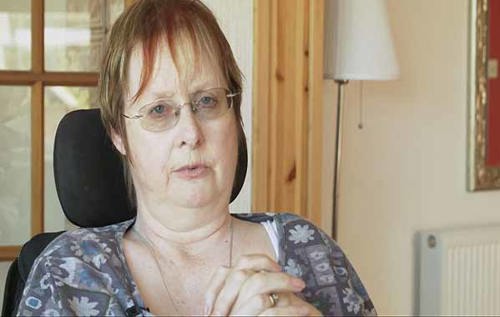 Our Digital Community Engagement Officer, Sharon tells us more about the community and why our volunteer moderators are vital to its success. Find out how you can get involved.
Our moderators are the backbone of our community
The community is moderated by a volunteer team of truly amazing people. They all have arthritis themselves and are passionate about supporting and providing information to other people with arthritis.
Emma sums up her experience as a moderator.
"Arthritis was initially a dark and lonely place. Care was my doctors and the NHS, which in turn left me confused and frustrated. When I joined the moderator team my world changed from dark to light.
I now have a group of friends who are there for me, who are there for everyone who needs it. Being a moderator changed my perspective and put joy back into my heart because now I'm not alone and I'm not scared.
Arthritis is still debilitating and excruciating, but I now have wonderful people around me who understand, who know how I feel, and who surround me with hugs."
What do our moderators do?
Our members talk about a wide range of topics – everything from being newly diagnosed and looking for general support and understanding, to experiencing problems with treatments and how it can be difficult explaining to family, friends or work what it's like to live with arthritis.
We get a lot of conversations on medication, mainly around side-effects and how to combat them. But there are also general discussions about transport, travelling, and surviving important occasions like Christmas and birthdays. Our moderators help to make sure people feel welcome and know which threads or resources will help.
Peer-to-peer support like our online community is a wonderful way of encouraging people with arthritis to push against the thief that is arthritis. The community helps all who join to gain the support and information they need to challenge their condition, so they can maintain their independence and continue their cherished activities, all of which make for a rich tapestry of life.
How to get involved as a moderator
You can register your interest to become a moderator for our online community by completing our application form (Word, 132 KB).
We're looking for people who can commit to volunteering for half a day, once a week on a regular basis.
We also need people who have good basic computer skills and it would be favourable if you have experience of using an online community.
We'll provide you with regular training and support your development as a moderator.
Whilst it is not essential, we're keen to have volunteers who either live with arthritis themselves or have a family member or friend who lives with arthritis.
Read more about the online community moderator role here (PDF, 84 KB).