How can a virtual communities exercise app help people with arthritis?
18 August 2021

We're excited to be working in collaboration with other arthritis charities, Oxford Brookes University and Good Boost to kickstart an exciting 12-month project funded by Innovate UK.
The project will be focused on the development of a new and unique virtual exercise community for people living with musculoskeletal (MSK) conditions, such as arthritis, back pain and chronic pain.
Why is this project important for people living with arthritis?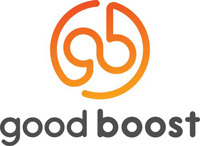 The Good Boost app will be developed in partnership with Arthritis Action, National Rheumatoid Arthritis Society, National Axial Spondyloarthritis Society, Versus Arthritis, UK Active, and Oxford Brookes University.
The app will allow people living with arthritis and MSK conditions to use their smartphone or tablet to join free, fun, engaging, peer-led, virtual group exercise classes with others who share similar experiences.
How can exercise help people with arthritis?
We undertook a survey to better understand the activity levels of people with arthritis and MSK conditions.
A third of people surveyed told us that one of the most positive benefits of doing exercise for them were the improvements in their physical health. For example, better flexibility and reduced pain.
We know from our insight research and focus groups that it's important to look at the wider benefits of movement, how it can help our emotional health and what keeps us motivated.
We will be working to create a solution that focuses on the emotional and motivation sides of exercise, in addition to the practical side of a personalised exercise programme.
Learn more about exercising with arthritis and exercises for healthy joints.
What's next for the Good Boost project?
In collaboration with the other charities, we'll be piloting the technology with people of all ages and backgrounds living with arthritis and related musculoskeletal conditions.
Small groups will be invited to trial the app, providing important user feedback on ease of use and design, as well as vital insights.
The Centre for Movement, Occupational and Rehabilitation Sciences (MOReS) at Oxford Brookes University will be responsible for the research component of the project in order to evaluate the app.
The Good Boost team will carry out further evaluation to check that the app includes:
tailored and personalised exercises
the ability to set individual and group goals and
a virtual chat room for people to come together and share their experiences.
The project will last 12 months and will be launched to the wider public in Spring 2022.
If you would like to find out more about the Good Boost project, email us: physicalactivityVA@versusarthritis.org. Rhian Horlock, Versus Arthritis Strategic Programme Manager for Physical Activity said:
"We are delighted to be collaborating on this pioneering innovation in collaboration with the other arthritis charities, supporting people to be active at a level that's right for them.
It's fantastic to see that people with arthritis have been involved in shaping the work from the outset and Versus Arthritis insight has helped to shape the app to where it today."
We're here whenever you need us