It takes strength to live with arthritis and over the last few weeks, thousands of you have been sending your messages of strength to each other and sharing your experiences. Your messages have touched thousands of people.
When we come together as a community, we can achieve amazing things. We can support each other, harness our shared knowledge, build partnerships, discover new friendships, create change, and work towards better treatments for the future. 
Your messages of strength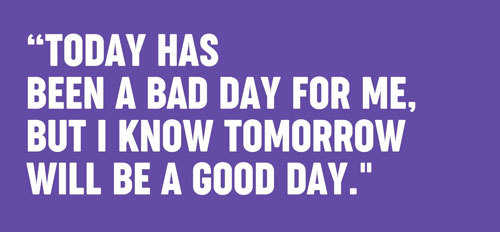 "Today has been bad day for me, but I know tomorrow will be a good day.
Every night when I go to bed I plan what I am going to do to make the next day better. Believe me it works just remember the good things like my 2 beautiful grandsons my loving husband who makes me feel like million dollars, just focus on your life not on your arthritis.
Make tomorrow a good day."
"When I hear about other people's conditions - especially young people suffering with arthritis etc - it makes me feel I have very little to complain about. We need to make people aware that all age groups can suffer, that we have good days when we can rule the world and bad days when life is rubbish and it's really hard going. But having inner strength and determination, motivation, good friends who understand; along with the Versus Arthritis Organisation & lovely people who work for it, all this can help."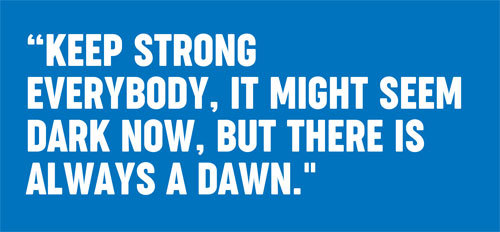 "Keep strong everybody, it might seem dark now, but there is always a dawn.
Make self-care important and take time for yourselves. We are in this together so we need to stay strong as a group."
- @historynut, online community member
"Hi folks, even if you need a new skeleton (like me) - look out of your window and see the colours of the trees. Take a minute to think of how the tree moves in the breeze. And if you sway a little on your creaky joints - think of how the tree sways and just say, "I'm as good as you mate!" Even if you can move a little it's better than nothing and you are just like a tree swaying in the autumn with its glorious colours." - @Moira, online community member
"Rheumatoid arthritis is a very, very lonely place to be. So is psoriatic arthritis and all the other arthritic diseases. I cannot begin to tell you how helpful sharing our experiences has been for me.  There are a lot of us who would be happy to give a big hug to anyone who needs it. Perhaps we need to have a massive worldwide hug day!"
Your messages of strength on World Arthritis Day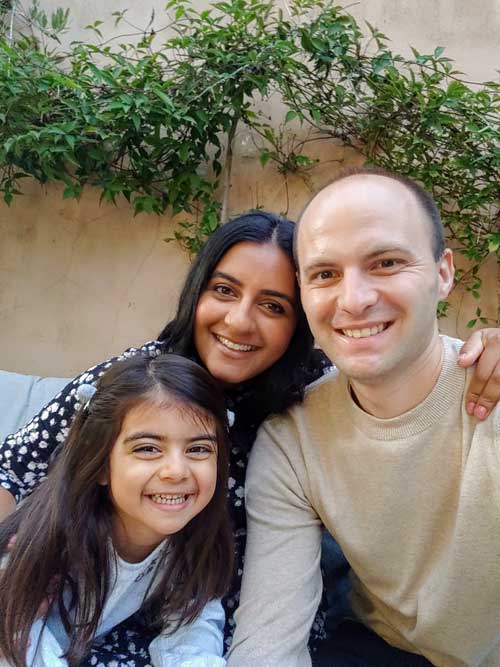 "The many messages of strength make me feel that we are not alone as a family"
We also caught up with Tom, whose family shared their story of strength as part of our campaign.
Tom's daughter Lara was diagnosed with Juvenile Idiopathic Arthritis (JIA) at the age of 2. In this film, Lara's family tell their story of strength and what it means to them to have hope in arthritis research and the availability of better treatments in the future.
Tom spoke to us about how it feels to read the messages of others, like those posted above:
"I wanted to get involved in this campaign so more people become aware of the seriousness of arthritis and the fact that it can affect young people too. I hope that sharing my family's story gives strength to others knowing that they are not alone.
We have had such positive comments as a result of sharing our story, it has meant so much to us as a family.
The many messages of strength make me feel that we are not alone as a family and that there are other people out there who we can lean on for support and advice when needed."
Your messages have been heard 
As well as providing support, comfort and kindness to thousands, your messages of strength were heard by MPs across England, Wales, Scotland, and Northern Ireland. Many tweeted their support and sent strength to those living with arthritis.
Shadow Minister for Disabled People, Vicky Foxcroft shared her personal experience and pledge to those living with arthritis on Twitter: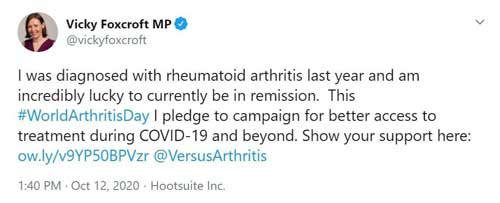 Thank you 
Thank you again to all those who took part. Over the last month, we've shown the world the strength it takes to live with arthritis, the strength in sharing experiences, and overwhelmingly the strength of our community.
Send your strength today 
It's not just one campaign for us. We'll continue to tell the world that it's not just aches and pains. We'll continue to send strength to everyone affected by arthritis. And you can help us. Make a donation today to send someone living with arthritis a little more strength. 
And remember, if you need a little strength, we're still here: