Arthritis is stealing work from someone you know.
Arthritis is stealing independence from someone you know.
#defyarthritis campaign
We are incredibly pleased with our new TV ads which will be showing on a screen somewhere near you. Also, we've been overwhelmed by the amazing conversations on social media about our #defyarthritis campaign, with many people declaring themselves as Versus Arthritis.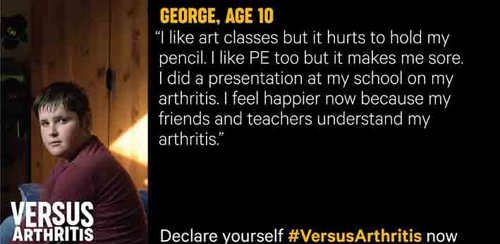 Talking is important
Anouska and Francesca's stories help to highlight the true impact of arthritis and why it's important to talk about the condition and ways to get support for yourself and loved ones. Our video on Facebook shows how arthritis can affect daily life for people with arthritis and their friends and families and the video from Barry and Jim highlights how important it is to talk about arthritis together.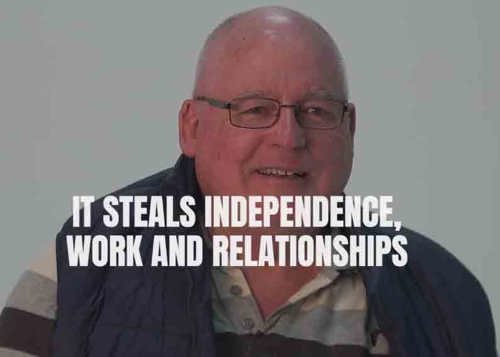 The Defying Arthritis at Every Age report
One in six people, of all ages and backgrounds, have arthritis and half of them are in pain every day. But the condition is not widely understood nor is it recognised as serious and debilitating.
Our Defying Arthritis at Every Age report lays bare for the first time the personal impact of the condition on all parts of life, across all age groups. The ability to work, spend time with loved ones and do the simplest of movements without pain. Our Versus Arthritis Action Plan is included in the report and this sets out changes urgently needed across all areas of society to help people live better with arthritis. This extends from healthcare, research, support and in public.
Get involved
We're calling on everyone to declare themselves Versus Arthritis: either publicly on Facebook, Twitter or Instagram or privately by having a conversation with someone who has the condition to better understand what it's like.
Taking a small action today can have a big impact. Just by sharing your name, or story, you're showing you're no longer accepting arthritis being invisible to those who don't have it.