Developing new models of care for people with fibromyalgia (part of the PACFiND project)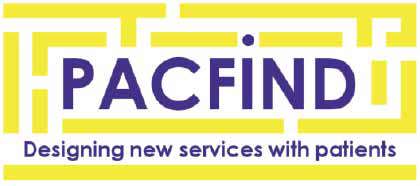 Lead researcher and their location/institution
Professor Paul McNamee, University of Aberdeen
Who can get involved
People living in the UK who have a diagnosis of fibromyalgia
Type of study
Survey
Location
UK-wide
About the project
We are conducting a study to understand what types of healthcare patients with fibromyalgia prefer. To do this, we're inviting people to take part in a survey as part of a research project called PACFiND, funded by Versus Arthritis. The findings will inform the development of a new, better model of care for people with fibromyalgia.
Participation is voluntary and we will treat all responses as confidential. We will use your answers for research purposes only. The study team appreciate your participation whatever your current health and whether you are receiving care or not.
What is involved?
The survey asks a series of questions about the types of healthcare you would prefer. It should take no longer than 30 minutes to complete.
Find out more
To find out more about our study you can access the study website by clicking on the link below: https://www.abdn.ac.uk/pacfind