Nurse and allied health professional interns
Alice Johnston
My name is Alice Johnston and I have recently completed my Physiotherapy degree at Bournemouth University. Throughout my studies I found myself drawn to research, but I felt unsure about how to take the first step towards a career in this field. Therefore when I saw the Versus Arthritis internship advertised, I knew I needed to apply and was thrilled to have been accepted.
I have a particular interest in patient education and our role as clinicians to empower patients to optimise their health and wellbeing. For my internship, I was based at UWE and Bristol Royal Infirmary contributing to a study on the educational needs of patients with inflammatory arthritis and whether these needs are being met. Working on this project provided a great opportunity to combine my interest in delivering patient education on a practical level with my passion in research and evidence based practice.
I was excited to gain a deeper knowledge of the research process and have an opportunity to apply this practically to my project. I hoped the skills I developed during the program would set me up for a future career in research. I also hoped to gain the beginnings of a professional network and I had already enjoyed meeting the other interns and researchers at study days at Southampton and Oxford. I learnt so much already in only week one! I was really looking forward to seeing what we have all achieved at the end of the eight week program.
The project involved conducting a secondary analysis on an existing data set to answer a different research question. My time was split between working at the Glenside campus at UWE, and at the Bristol Royal Infirmary within the Rheumatology department.
The most valuable thing I took from the internship was the incredible people I had the chance to meet. Whether this be inspirational researchers, patient research partners or my fellow interns – there was something to learn from everyone. I particularly enjoyed working with patient research partners and hearing about their experiences of living with their condition. The importance of patient involvement in research is definitely something I will endeavour to champion in future projects.
One of my main things that surprised me about the internship, is the amount myself and all the other interns were able to achieve in what seemed like such a short amount of time. I had no experience in data analysis or statistics prior to the internship but with excellent guidance from my supervisor, I was able to present the findings of my analysis on dissemination day.
I feel very lucky to have gained these skills and developed research networks at such an early stage in my career and I am very grateful to Versus Arthritis for the invaluable opportunity they provide in this internship scheme.
Sally Gates
My name is Sally and I am honoured to be one of the 2019 Versus Arthritis Interns. I first became aware of Versus Arthritis back in the days of Arthritis Research UK, when I was looking for information to help me manage my fibromyalgia and stumbled across ARC research linking the condition to sleep abnormalities. It was several years before I entered remission, but when I did it was this research that helped me to keep my symptoms firmly under control. I've been in full remission for several years now, and I couldn't have managed as well as I have without the work of Versus Arthritis. I am delighted to be able to give something back.
My project looked at the lifestyle factors enabling and preventing retired former athletes staying active later in life, with a particular focus on footwear. As a newly qualified podiatrist with a love of walking, running and anything that gets me into the great outdoors, I felt like this project was made for me. My passion is getting people active and keeping them active, and I was very excited to be able to contribute to this valuable study that will help more people to continue to do the things that matter to them.
Even at the start of my internship journey I was amazed at how much I had learned and I couldn't wait to see where else the experience would take me. I loved meeting my fellow interns and looked forward to getting to know better this fantastic group of young women.
At the start of the summer I was nervous and uncertain and starting to wonder if I'd bitten off more than I could chew with my internship. Now I'm nearly a month out the other side and wishing I could go back and do it all again.
My research evolved so much that I'd need more than the space I've been allocated to talk you through it, but it ended up with me creating an interview script to help us to understand the reasons why activity levels fluctuate throughout a person's life, and what impact this has later in life. The process was more of a rollercoaster than I imagined and involved a lot of talking, thinking, crying and pushing my own activity levels in order to clear my mind and help me to process my findings.
The highlight for me was all of the people I met along the way. From the amazing team at the University of Southampton who hosted me, to the volunteers who shared their stories in mock interviews to help me hone my script, to the team of extraordinary young women who interned alongside me, everyone I met made my experience just a little bit better. I hope that I cross paths with all of them again soon – especially the Southampton team, as I am keen to continue this project as the start of a research career.
I would like to say a huge thank you to Versus Arthritis for giving me this amazing opportunity. I hope I can return the favour in the future!
PhD Scholarship
Bethan Jones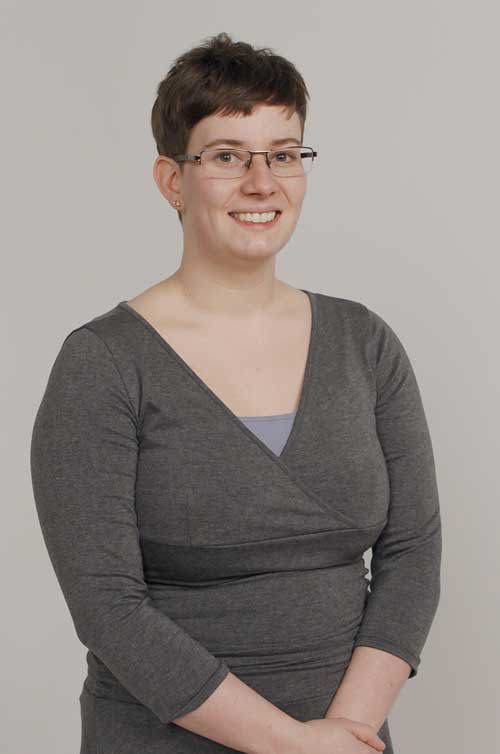 Please could you start by telling us a bit about your background and research interests?
I completed a BSc in Psychology and then an MSc in Clinical Applications of Psychology and was working clinically in various fields within clinical health psychology when I saw the advertisement for my PhD. I have a real interest in self-management support and delivering self-management programmes was a large part of my clinical role so getting to grips with the theory underpinning these programmes so we can improve the support we offer people with arthritis seemed like a natural fit for me. I have interests in a concept called patient activation (how able and willing someone is to take an active role in managing their health) and health literacy (how people find, evaluate, and use health-related information) and how we can provide rheumatology-specific support to develop these skills for all patients who want to feel more confident and able to manage their own care safely. I also have a great deal of interest in using self-management research to reduce the impact of health inequalities and in how we can include greater patient and public involvement in research.
What inspired you to apply for one of our fellowships?
I am in a possibly unusual situation where my PhD was already funded by Versus Arthritis when I came on board but I had a keen interest in a research career and being able to use my skills and my knowledge to make a difference for those with long-term conditions more broadly that in my day to day work. I was excited about the opportunities a PhD could bring and wanted to build an academic career based on my clinical experience. Plus, I can't deny that the idea of reading, writing and thinking about all the things that interested me was a complete win!
What are your research highlights to date?
I've been able to do so much I'm proud of in my work. Some of the achievements I've been able to enjoy have been academic – I gave one of the expert webinars for the British Society for Rheumatology this year and have also presented at their annual conference as well as the Versus Arthritis fellows meeting. However, most of the highlights for me have been the moments when I've spoken to patient groups, patient research partners, or my participants and they tell me the work I'm doing will make a difference to life with their conditions, or that my analysis has captured their experience. Those are wonderful moments and reinforce why I'm doing what I do.
What has been the most challenging part of your fellowship?
I have been very lucky, and my PhD journey has been very smooth. Some of the tougher times came in the middle of my PhD, where I had two very contrasting studies on the go and was trying to begin my thesis and find my "writing voice". Thankfully, I've had great support along the way and my supervisory team were everything I could have wanted and helped me through that stage to pull everything together at the end.
What are your plans for the future?
I'd really like to take what I've learned about supporting people with arthritis and ways we can help them feel more able and empowered to manage their health and begin to make that happen. I'd love to stay in research as I have ideas about developing self-management support with people with arthritis and musculoskeletal conditions based on my PhD findings.
Regardless of the exact journey I take, I hope to continue my research career and continue developing my skills. I've come to understand a lot more about health inequalities and how some people are not able to access the kind of support they want or need. In the futures I want to find ways that we can bring support to people in their communities and design this with them, not just for them.
What doors has our fellowship funding opened?
So many wonderful doors! Networking at Versus Arthritis events and developing my expertise using my Versus Arthritis funding means that I have been able to join the EULAR Study Group on Patient Education to contribute to the dissemination and development of patient education research internationally and I'm very proud to be the UK country champion for this group. I was also named as a fellow for this year's Remission working group at OMERACT (Outcome Measures in Rheumatology) which would not have happened without the fellowship funding and the skills I've learned during this time.
I've been able to include a lot of patient involvement in my PhD so the funding has allowed me to become far more knowledgeable about this and I've presented with Andrew, my patient partner to encourage clinicians and other researchers to include patients in their work. That is something I really believe in and I'm thrilled to have had a platform to do this during my PhD.
Do you have any advice that you would give to other researchers at this career stage?
It isn't easy, but it can be enormous fun. My PhD years have been the most satisfying years of my education and one of the best things I think I could have done for my career, so I strongly encourage people to consider it. My usual advice may not suit everyone (keep carved out time to write every day, try not to bring work home on evenings and weekends so you can be fresh during work hours). However, I think some advice is more universal: always keep doing the things that make you happy outside work even if it feels like you don't have time for it and buy a good coffeemaker and a fancy mug. The research community is a kind, welcoming and generous one and I'd recommend taking the time to talk to people, ask questions about their work and always email to tell someone when you liked reading their paper, you never know where that networking can take you!
Michele Fresnada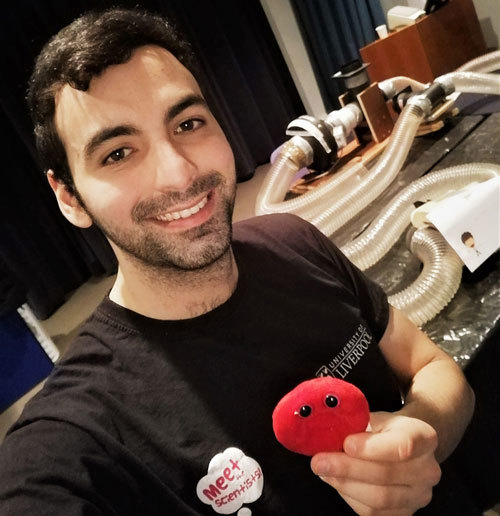 Please could you start by telling us a bit about your background and research interests?
My name is Michele Fresneda, I studied Biomedical Science at Liverpool John Moores University as an undergraduate where I started developing an interest in immunology, initially in the context of cancer, which spurred me into continuing to work in the research sector by completing a MSc in Cancer Biology and Therapy at the University of Central Lancashire and then working as a scientific officer with Cancer Research UK's Manchester institute.
What inspired you to apply for one of our fellowships?
Working in research and continuously talking to PhDs, postdocs and Principal Investigators inspired me and spurred me into applying for a PhD. I had a passion for not just studying, but understanding the underlying immunological processes that can cause a disease; it was something that passionately fueled my desire for research. The opportunity came to research into the metabolomics of neutrophils, and how changes, not yet fully understood in these important immune cells, were causing some of the pathophysiology of rheumatoid arthritis.
What are your research highlights to date?
There are many highlights of my first year as a PhD candidate, from learning many techniques which I will need for my laboratory research, to starting experiments and liaising with other researchers at the British Society for Immunology. It is still too early to have significant results from the research, but we hope to uncover mechanisms that can be used to benefit people with rheumatoid arthritis in the future. I also really valued the opportunity to speak with patients suffering from rheumatoid arthritis, to learn first-hand about the challenges of living with this disease.
What has been the most challenging part of your fellowship?
The collection of samples from patients seemed to me the most challenging part at the start of my fellowship; however, this was made easier by my supervisor Dr Helen Wright, who heads the patient involvement panel in the Institute of Life Course and Medical Science at the University of Liverpool and works closely with clinicians at University Hospital Aintree, Liverpool. The next challenge will be to overcome the issues that the COVID-19 has put on our day-to-day lives and to continue to work on research that will continue to enhance prospects for people suffering from rheumatoid arthritis.
What are your plans for the future?
Now I am focusing completely on my research at hand, in future I want to attend more conferences and talks and hopefully present my own research at one of these meetings. I want complete my PhD successfully and continue to work as a researcher, which is hard work but something that I am starting to enjoy greatly.
What doors has our fellowship funding opened?
The fellowship has helped me personally in developing skills in statistical analysis and computational biology. It has given me the opportunity to continue with my career, to learn from patients, clinicians and researchers and how all of them are important for the delivery of quality research. The fellowship will also allow me to attend national and international conferences where I hope to learn and network with other researchers and form relationships which will allow for future collaborative opportunities. I am also really looking forward to meeting other Versus Arthritis funded PhD students and fellows at the annual Fellows Day meeting, which was sadly cancelled this year due to COVID-19. This will give me a great opportunity to network with other junior researchers in my field.
Do you have any advice that you would give to other researchers at this career stage?
I would encourage scientists to continue pursuing their research goals. Science is not a sprint, it is a marathon with many turns and unexpected results. On the way to the finish line there will be good and hard times but also great and amazing lasting connections that can shape the future of research and patients suffering from arthritis and other diseases.
Michele's PhD Scholarship is sponsored by the Masonic Charitable Foundation.
Clinical Research Fellowship
Jenny Lane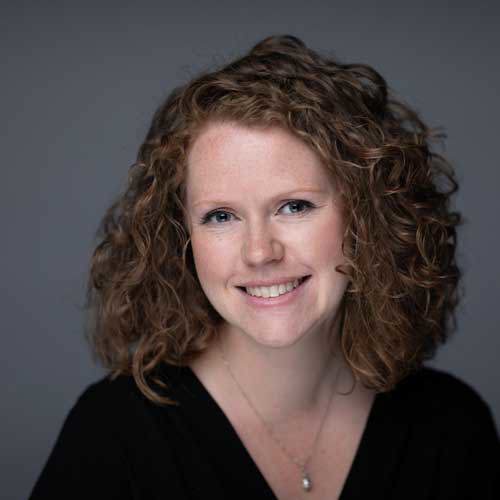 Please could you start by telling us a bit about your background and research interests?
After completing my medical degree and junior surgical training, I moved to Oxford for an National Institute for Health Research (NIHR) academic clinical fellowship in Trauma and Orthopaedic surgery. I combined my higher surgical training with research and was awarded the Versus Arthritis Clinical Research Fellowship in 2017.
My research focuses upon using big data to better understand the role that surgery plays in the treatment of musculoskeletal conditions. I'm interested in how we can better use routinely collected health data to improve surgical management. My PhD is entitled 'The epidemiology of common hand conditions', based in my interest of hand and wrist surgery, especially carpal tunnel syndrome and hand osteoarthritis. I'm working with Professors Dominic Furniss, Daniel Prieto- Alhambra (Nuffield Department of Orthopaedics, Rheumatology and Musculoskeletal Sciences, University of Oxford) and Professor Jane Green (Nuffield Department of Population Health, University of Oxford).
What inspired you to apply for one of our fellowships?
I applied for the Versus Arthritis clinical research fellowship because I felt it would give me both research independence and support within an established, prestigious scheme. A surgical colleague of mine had previously held the award and had found the process extremely rewarding. I knew that the fellowship would give me the external support and peer review from musculoskeletal experts that I needed, with the bonus of Versus Arthritis's strong focus on producing research with clinical relevance on for patients. Being an award holder has also given me independence in my research aims and enabled me to continue to benefit from the training available from Versus Arthritis.
What are your research highlights to date?
Becoming part of Observational Health Data Sciences and Informatics (OHDSI),an international collaborative focused upon developing open-source observational research using routine healthcare data. I have met an inspiring group of researchers who have enabled me to grow, and the opportunity to replicate my research internationally, investigating the role of female hormones in developing hand conditions. During the COVID-19 pandemic I think we have all been moved to contribute, and my part was to help lead a 'studyathon' of 350 people with my work focused upon the role of hydroxychloroquine.
What has been the most challenging part of your fellowship?
Combining research fields that haven't been classically studied together is a great challenge but very rewarding. Discussing epidemiology and research in female hormones with hand surgeons, and orthopaedic surgery with epidemiologists can lead to really interesting discussions! Ultimately I hope that combining research disciplines will lead to greater developments in future.
What are your plans for the future?
I aim to become an academic clinician, combining a career in big data research alongside being an orthopaedic surgeon. I hope to gain more independence in my research, moving towards leading my own team.
What doors has our fellowship funding opened?
There is a great community amongst Versus Arthritis award holders, especially those on the fellowship programmes. The ability to meet these people outside of my university and in different fields of musculoskeletal research from mine has been instrumental in allowing me to think outside of my area. The fellows' leadership day was a particular highlight in propelling me forward, in addition to the annual meeting. It was a great honour to be invited to Clarence House alongside other Versus Arthritis female researchers to meet HRH Duchess of Cornwall, and a very inspiring group of women to be part of.
Do you have any advice that you would give to other researchers at this career stage?
Focus on being the best you and don't be afraid to be different. Spending time planning well structured, carefully considered and methodologically sound study plans is vital in order to generate meaningful research.
Dr Chris Wincup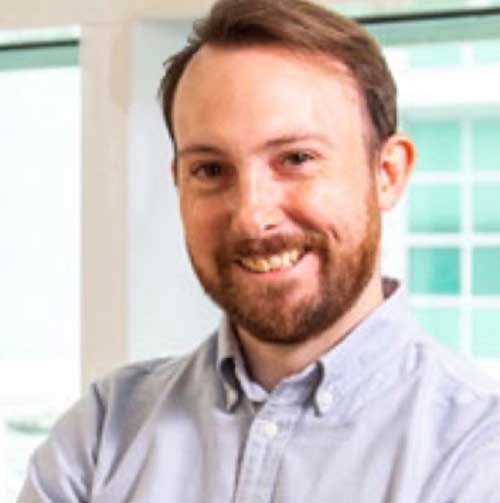 Please could you start by telling us a bit about your background and research interests?
I have been working as a rheumatology registrar since 2013. I had always been interested in research, particularly in lupus since I was at medical school. My main interest was due to a fascination with the immune system and the fact that there is still a lot that is unknown in terms of the causes of the disease. Over the last five years I've been working in the Lupus Clinic at University College London Hospital and this has given me a real insight into the ways in which lupus can be a debilitating and unpredictable disease for patients to live with. This has emphasised to me the importance of conducting translational research in an attempt to find newer treatments.
Currently I am working as a Clinical Research Fellow at University College London and I am undertaking a lab-based project investigating how abnormal iron metabolism and mitochondrial dysfunction may cause fatigue in patients with lupus.
What inspired you to apply for one of our fellowships?
Versus Arthritis is a charity that I've known of for a number of years (dating back to when it used to be called Arthritis Research UK). I've always found the charity's website really helpful, in particular when directing patients towards useful and fully verified information about diseases and treatment. I've also seen a lot of the fantastic work that the Fellowships have allowed a number of colleagues to undertake. In particular, I was drawn to the way in which the charity places importance on studies that will ultimately lead to improved patient care (whether through basic science, clinical trials or other interventional studies). As a rheumatology trainee, the Versus Arthritis Fellowship programme was always at the top of my list to apply to and I am grateful to have been awarded one!
What are your research highlights to date?
An obvious highlight was when I found out that I had been awarded a Versus Arthritis Clinical Research Fellowship. It was a huge honour to be selected and the grant allowed me to build upon my initial research and make a PhD out of it! I've been really fortunate that I already have a lot of things that I can look back on as highlights over the last few years. I've been invited to present my research at both the American College of Rheumatology (ACR) and European League Against Rheumatism (EULAR) meetings, which have been definite highlights. I was also invited to join the Editorial Board of Rheumatology, which was very exciting! I think one of the main highlights has been getting to meet and collaborate with so many great people, many of whom I now consider friends. I was appointment to the Emerging EUALR Network (EMEUNET) in 2018 and it has been incredibly inspiring to work with so many great researchers from across Europe!
What has been the most challenging part of your fellowship?
Until early 2020, the most challenging part of the Fellowship was trying to convert experiment ideas into practice. It's been an incredibly steep learning curve to come out of clinic training and move into the lab. Having gained confidence in my clinical work it was a bit of a shock to the system to suddenly have very little lab experience to fall back on when I first started. I've been really lucky to be surrounded by some excellent scientists who have helped me learn the ropes in the lab.
From Spring 2020, the obvious challenge has been the impact of COVID-19. I temporarily suspended my PhD to return to front line NHS work and the lab shut down. I'm very lucky to have been fully supported by my supervisors, the university and Versus Arthritis in returning to the NHS at such short notice whilst also being able to defer the end of my PhD.
What are your plans for the future?
I am due to finish my PhD in Spring 2021 and then will be returning to full-time NHS work to complete my registrar training. After I've finished my training, I hope to be able to apply for further funding for a Clinician Scientist position so that I can continue my research alongside my clinical work in the future.
What doors has our fellowship funding opened?
The Fellowship has allowed me lots of really exciting opportunities. I have particularly enjoyed the annual Fellows' Day where we are able to share our findings with one another and learn from other Fellows funded by Versus Arthritis. The Fellows' Network have also organised a lot of interesting events and enabled collaboration and shared learning between meetings.
Do you have any advice that you would give to other researchers at this career stage?
Embarking on research as a clinical trainee is often a daunting experience and I have found this to be the case, particularly early in my PhD. Having experiments go wrong, not getting the significant p-value that you want and having your paper rejected can definitely be demoralising. But it is important to not be discouraged by this! It's always worth trying that new technique, submitting that grant and writing that paper, even if it does end up with rejection! Eventually things will go your way and the exciting results definitely make it all worth it!
I would also say it's great to collaborate. Don't be intimidated by people who you think know more than you, take their advice and ask for help! Listen to other people's ideas, sometimes you can help out in return. Collaboration is fun and can be very rewarding!
Foundation Fellowship
Elizabeth Rosser
We interviewed Elizabeth Rosser, PhD student (2010–14), Foundation Fellow (2016–19), UCL.
Please could you start by telling us a bit about your background and research interests?
After completing a BSc in Immunology at UCL, I was awarded a PhD studentship from Arthritis Research UK (now Versus Arthritis) to work with Professor Claudia Mauri (Centre for Rheumatology Research, UCL). During my PhD and now in my foundation fellowship (with Professor Lucy Wedderburn, UCL Great Ormond Street Institute of Child Health), I have been interested in trying to understand how the gut-microbiota alters the development and function of B cells in experimental models of arthritis and, more recently, in human paediatric disease.
What inspired you to apply for one of our fellowships?
My PhD supervisor recommended that I apply. I was very keen to carry on my work into how the microbiota influences B cell function but translate the work from experimental models into human disease, and writing a fellowship seemed the best way to do this. I had also been inspired by watching previous fellows present their work at the annual fellow's meetings, which I attended throughout my PhD.
What are your research highlights to date?
Getting my fellowship! After writing my own research project, and preparing for months for the interview, it is such a pleasure to see all that hard work pay off.
What has been the most challenging part of your fellowship?
My hypothesis being wrong! Though, of course, this is part of the scientific process it is always a bit disheartening to begin with. However, I think the new research that evolved afterwards is even more exciting! I have also had problems recruiting some patients to the microbiome study, unfortunately lots of children think sending poo in the post is a bit gross! I think the key to helping with this is better patient engagement, which we hope to address in the future with a Juvenile Idiopathic Arthritis Family Day. 
What are your plans for the future?
I have just been awarded the job of Senior Research Associate at the centre for adolescent rheumatology at UCL, UCLH, and GOSH. I am delighted that I will be able to continue my research journey with Versus Arthritis and I am extremely excited about the opportunity to work with a new clinical team. Looking further forward, I aim to apply for another fellowship in the next 3/4 years.
What doors has our fellowship funding opened?
As part of the fellowship funding I have been able to join the "Inflammatory Arthriits Microbiome Consortium", a UK-wide consortium led by Fiona Powrie at the Kennedy Institute Oxford, which has been a fantastic opportunity to collaborate with scientists and clinicians in both the UK and USA. It has also been a real pleasure to be part of the team in my sponsor's (Professor Lucy Wedderburn) lab. Lucy leads an amazing translational team and I have learnt so much about the importance of patient, parent, clinician and researchers participation in delivering clinically relevant research.
Do you have any advice that you would give to other researchers at this career stage?
My advice would be to talk to your peers and attend meetings. Networking really does help you understand what opportunities are out there. It is also important to be flexible with your research and to 'go where the science takes you', some of the best parts of my research career have been the outcome of unexpected results!
Dr Daniel Whibley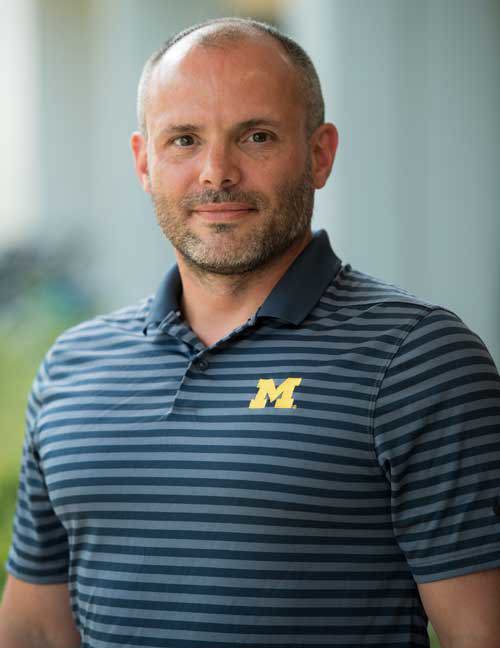 Please could you start by telling us a bit about your background and research interests?
I trained as a physiotherapist at St George's, University of London. During this time I was encouraged by inspirational lecturers and researchers to develop a career in research. After a short period working clinically in London, I made the move to Scotland to undertake a PhD within the Epidemiology Group at the University of Aberdeen. My PhD made use of data that was collected for the Versus Arthritis-funded Arm Pain Trial, and developed my research interest in the non-pharmacological management of the symptoms of rheumatic and musculoskeletal disease.
What inspired you to apply for one of our fellowships?
Versus Arthritis is a leading funder of research fellowships and the only funder to exclusively concentrate on rheumatic and musculoskeletal diseases. I was aware of the Foundation Fellowship early on in my PhD, and aspired to apply. My growing interest in the impact of sleep experiences on pain, fuelled by conversations with people living with painful conditions, inspired the content of my application.
What are your research highlights to date?
Securing a Foundation Fellowship has definitely been the highlight of my research career so far – the interview process was particularly exhilarating! I'm at an early stage of the Foundation Fellowship so the outcomes of my research are yet to come. For now, I'm really excited about some of the results from a study that we've conducted that has investigated how sleep experiences impact on how pain and fatigue fluctuate throughout the day in older people living with osteoarthritis. I'm also really excited about involvement in a project that is using an innovative technique to measure cognitive function in people living with fibromyalgia to better understand 'fibro fog'… watch this space!
What has been the most challenging part of your fellowship?
At this point the most challenging part of the fellowship is keeping focused on my main research questions while staying open to opportunities that are arising along the way.
What are your plans for the future?
In the future I plan to continue to research and better understand the symptoms of rheumatic and musculoskeletal diseases (for example, pain, fatigue and sleep quality). I hope to use results from this research to develop effective tools to help people to minimize the negative impact of these symptoms. Ideally, I would like to continue to secure funding through fellowships so that I can concentrate on developing research leadership skills.
What doors has our fellowship funding opened?
A placement at the University of Michigan was integrated into the design of my Foundation Fellowship programme, providing me with opportunities to develop an international network. I am working with the world-leading Chronic Pain & Fatigue Research Center and the newly established Kratz Lab in the Department of Physical Medicine and Rehabilitation, as well as developing collaborations with other universities in the USA. I envisage that these connections will prove to be invaluable as my research career progresses. It was also a dream of mine to work with Dr Nicole Tang, Director of the Sleep and Pain Laboratory at the University of Warwick. Thanks to the Foundation Fellowship, this dream is now a reality.
Do you have any advice that you would give to other researchers at this career stage?
My advice for anyone thinking about applying for a Foundation Fellowship is to believe that it's possible, commit to making the application, then integrate a plan to develop the application around your other work. For instance, if you are at the start of your final PhD year, make a commitment to spend some time each week on the Fellowship application process, and talk to as many people as possible about your ideas.
Career Development Fellowship
Dr Kazuhiro Yamamoto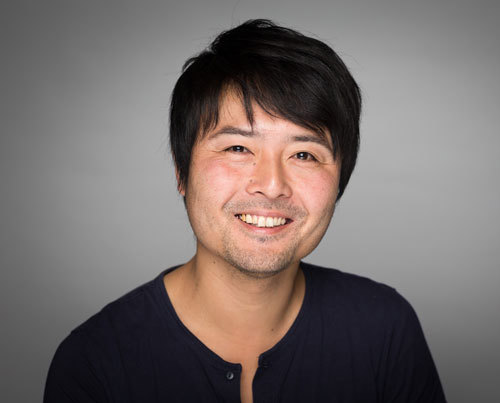 Please could you start by telling us a bit about your background and research interests?
I am a biochemist with a primary interest in regulation of extracellular matrix (ECM) turnover: how molecules surrounding the cells are degraded or accumulated in pathophysiological processes. During my PhD in Japan, I studied the molecular mechanisms behind tumour development and demonstrated an interaction of tissue-degrading enzymes called metalloproteinases and cell surface lipids, which promote cancer cell development. In 2008, I joined Professor Hideaki Nagase's laboratory at the Kennedy Institute of Rheumatology (KIR), as a postdoctoral research associate, where I started to investigate the mechanisms of cartilage tissue destruction by metalloproteinases. My long-term research goal is to understand the molecular mechanisms that keep healthy cellular environments in adult tissues.
What inspired you to apply for one of our fellowships?
Osteoarthritis (OA) is the most prevalent age-related joint disorder that causes pain and disability but there are no disease-modifying drugs available. This could be due to insufficient knowledge of molecular events associated with OA progression. I was very enthusiastic to develop my research, which has a potential to establish new understanding of OA pathogenesis and introduce therapeutic angles for OA. However, I realised that the achievement of such a goal requires long-term research funding I was therefore seeking an opportunity to establish my own research group. My supervisor Prof Nagase has been very supportive of my career development and strongly recommended me to apply for a fellowship. Although my first application in 2012 was not successful, my passion and support from my colleagues, friends and family led me to try again in 2016.
What are your research highlights to date?
Cartilage degradation is a hallmark of OA and the proteinase ADAMTS-5 is considered to play a major role. My research shed new insight into how ADAMTS-5 is regulated in OA. Results showed that endocytic clearance (cells taking up a molecule and removing it) of ADAMTS-5 by LRP1 is impaired in cartilage cells in OA, due to removal of LRP1 from the cell surface. Recently, I found that numerous biologically active molecules are produced and secreted to the extracellular milieu and are rapidly taken up by the resident cells with the receptor LRP1, pivotal to this process. Although many researchers consider that levels of these molecules are largely regulated by their synthesis, I suggested the new paradigm that the OFF switch (endocytosis involving LRP1) is as important as the ON switch (synthesis) to keep the constant levels of molecules in the steady state tissue.
What has been the most challenging part of your fellowship?
During the development of OA, cartilage ECM is slowly and gradually degraded. A prolonged period where biological changes are continuously taking place in a whole joint is a major challenge presented by the disease. It is challenging but obtaining further insights into regulations of individual enzymes in the complex environment at multiple stages of the OA development may allow us to develop effective approaches to ameliorate global joint pathology.
What are your plans for the future?
My future plan is to translate the knowledge gained throughout this fellowship into preclinical studies using animal models to explore therapeutic possibilities for OA. Furthermore, clinical infrastructure link with local hospitals will allow me to coordinate translational aspect of the work accomplished through this fellowship.
Since LRP1 is widely expressed in various tissues, I am keen to develop my research group to explore the new paradigm on endocytosis and tissue homeostasis in other human tissue contexts. Disruption of this balance results in unbalanced tissue homeostasis, which may become the causes not only OA but also other human diseases such as cancer, atherosclerosis and neurodegenerative diseases.
As I am a Japanese, I am keen to establish research and educational link between UK and Japanese Universities. Last year, we were awarded the Sasakawa Butterfield Award in Medicine and Health, which allows us to further facilitate exploratory exchanges and collaborations between my University and Universities in Japan.
What doors has our fellowship funding opened?
This Fellowship enabled me to develop new technical and management skills, which will strengthen my future research programme. The travel support allowed me to attend prestigious conferences and meetings and enabled me to discuss my ideas and results with world-leaders in the field and led to collaborations central to the development of my research. The University of Liverpool has agreed that a permanent position will be available upon successful completion of this fellowship. I feel confident that I will accomplish the proposed goals during the fellowship in Liverpool to further develop research for better understanding of OA pathogenesis and introduce new therapeutic angles to stop OA.
Do you have any advice that you would give to other researchers at this career stage?
Since I completed my PhD in Japan, I have moved to the KIR at Imperial College London following a relocation of KIR to University of Oxford. I have then moved to Liverpool to start my Fellowship. Moving is tough and time-consuming but every time when I moved I learned various different techniques and more importantly, established new collaborations. I believe that such an opportunity to meet various researchers hugely inspired my research. So, if I can advise something for other researchers at this career stage I would say keep moving and challenging!
Dr Emma Fisher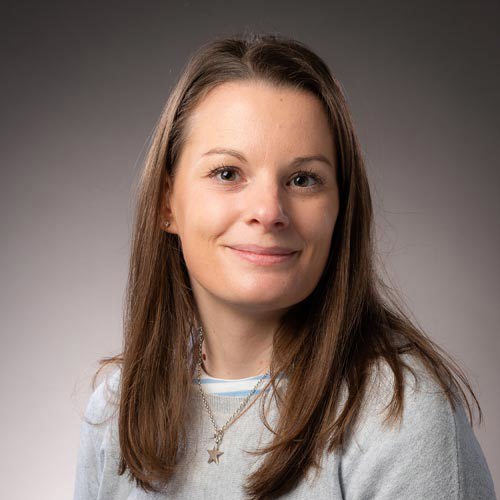 Please could you start by telling us a bit about your background and research interests?
I studied psychology at the University of Reading as an undergraduate before moving to the University of Bath to do a year as a Research Assistant. During that time, I became more interested in research and the flexibility the job offered, so I decided to pursue a PhD. I then moved to the USA to complete a post-doctoral position in paediatric pain and intervention delivery. My earlier research focused on the impact of chronic pain in children and adolescents, mostly related to the impact of anxiety in paediatric pain. However, it always struck me that whilst there was an increasing amount of research in children with chronic pain, there was much less investigating why children developed chronic pain in the first place. Therefore, my attention turned to prevention of chronic pain. My current primary research interests include understanding the transition between acute and chronic pain in children and adolescents and determining whether it is possible to identify risk factors associated with this transition. If we can identify risk factors, then it could be possible to intervene earlier. I also am very interested in efficacy of treatments (pharmacological, psychological, and physical treatments) in people with chronic pain.
What inspired you to apply for one of our fellowships?
I have always been interested in the research and campaigns carried out by Arthritis Research UK, which is now Versus Arthritis. I knew that I wanted to carry on conducting research to improve the lives of children with pain and so when I started investigating career development grants, I found that Versus Arthritis was the closest fit in terms of aims of their organisation and what I also wanted to achieve in my research. I was further inspired by their Pain Research Roadmap in which they focused specifically on helping people with pain due to a musculoskeletal disorder. My research was also focused on reducing the impact of pain in children and so fitted well.
What are your research highlights to date?
I have been fortunate to be able to collaborate with some interesting researchers in the area of paediatric pain since starting my fellowship. There are certainly highlights of the grant so far, like recruiting my first participant and reaching small recruitment milestones.
What has been the most challenging part of your fellowship?
Coronavirus has been a huge challenge for the project. It has stopped the recruitment for the study and figuring how best I can adapt the study to still address the same research questions has been tricky. I had hoped to have finished recruitment for the first part of the study this year, but that it is now not possible. This will therefore have a huge impact on timelines for the study. However, it has provided time to take stock and give me time to think about a theoretical model in this area.
What are your plans for the future?
Towards the end of my Career Development Fellowship I would like to apply for another grant to support research in developing and intervention to address the risk factors identified in my current research. I believe there is so much more we can do in providing children and their families with support after injuries and acute pain to prevent the onset of chronic pain. Trialing different interventions and being able to triage patients depending on need could reduce healthcare burden and the negative impact of chronic pain.
What doors has our fellowship funding opened?
This grant has provided me with an opportunity to meet other researchers in the UK. The Fellows Meetings are always really interesting and a great opportunity to meet other early career researchers in the same field. As the fellowship provides 100% research time, I have been able to collaborate with leading international researchers in the field of paediatric pain which has furthered my understanding of the bigger picture.
Do you have any advice that you would give to other researchers at this career stage?
Everyone's experience of their Career Development Grant will be different, so don't worry if your path differs from someone else. I would encourage researchers to build their networks during this time and collaborate with different people. However, it can be tempting to become distracted with interesting projects that are not necessarily related to your career grant. I think uptake of these opportunities need to be balanced.
Senior Research Fellowship
Dr Chrissy Hammond
Please could you start by telling us a bit about your background and research interests?
My degree was in Biochemistry at Oxford, although I enjoyed my studies I found I preferred cell biology and genetics to protein interactions. For me one question that fascinated me (and still does) is how do cells know what they should become? So my PhD was in developmental biology, in Simon Hughes' lab at King's College London where I used zebrafish for the first time and looked at how muscle is formed in the embryo. I moved from there to the Royal Vet College for a year to study bone formation in chicks, then I was awarded a European Molecular Biology organisation (EMBO) fellowship to move to the Hubrecht Institute in the Netherlands to screen for new bone genes in zebrafish. While I was there I became really interested in how you maintain a balance between cell types in the skeletal system and how even subtle changes to cell specification might underpin joint conditions like osteoarthritis. At the time the first genome wide studies in osteoarthritis were being run, such as the arcoGEN study , it became clearer that there was a strong genetic component to osteoarthritis and so the idea for my Career Development Fellowship was to develop zebrafish as a model for osteoarthritis. My interests now remain very much how do cells know what to do; the joint is such a complex environment with lots of different cell types, and active signalling combined with movement and mechanical stimuli so how does a cell know what to 'listen to' and how to respond in such a situation. My group have shown that fish can get osteoarthritis that looks pretty similar to the disease seen in patients and that they do so more frequently when the fish carry genes that in patients increase susceptibility to osteoarthritis. We're now extending our focus to also study what role the immune system plays in the process and how other factors such as diet can influence disease progression.
What inspired you to apply for a Versus Arthritis fellowship?
I was lucky enough to secure an Arthritis Research UK Career Development Fellowship, which allowed me to move back to the UK and to set up my lab at the University of Bristol. The support I received during my CDF and the success of the work during it inspired me to apply for the senior fellowship.
What are your research highlights to date?
I think the biggest highlight for me has been seeing how well fish model skeletal disease. I always knew they would allow us to look at some aspects of the disease but even I have been surprised what a great model they are. So far every gene identified as increasing susceptibility in humans that we've mutated in fish has gone on to lead to increased frequency and severity of osteoarthritis. It's also been great to see that we can model the loading of joints in fish computationally and then compare the pattern to strain with cell behaviour over time.
What has been the most challenging part of your fellowship?
For me the most challenging part of the CDF was getting our zebrafish facility established at the university, we had a whole bunch of teething problems, but now we have a shiny new and very fit for purpose fish facility.  I think one of the challenges with the Senior Research Fellowship, as for anyone running a lab, will be navigating the complex political environment post-Brexit to ensure everything still runs smoothly and that international students and postdocs feel supported. I think that starting to work with pharmaceutical companies will also be a challenge as the ways of working are so different, but I'm excited to try.
What are your plans for the future?
To continue to grow the group, to continue to extend the work we are doing and embrace new ways to work (for example I'm supervising a PhD studentship starting in September to develop machine learning strategies to automate some of our image analysis so that we can work more efficiently) and to get to a stage where our work has real impact on the life of patients.
What doors has our fellowship funding opened?
So many. The Career Development Fellowship really allowed me to establish a group and a research niche. That in turn has allowed me to apply elsewhere for further funding such that we have PhD students funded by the Wellcome Trust and the BBSRC, project grants from the Medical Research Council and even the UK space agency. The longer duration of fellowship funding has allowed me to do more outreach work too, so I've helped to set up a school project at a local state secondary school where they use zebrafish to look into the genetics of human disease. Our school students have presented their work at conferences with international researchers. I've been lucky enough to speak at events like Pint of Science, Sci bar and lots of festivals and to local Arthritis patient groups. Along with a couple of my PhD students we are about to take over the 'Live lab' of the regional science centre 'We the Curious' for a week as part of their Open City lab programme and we have future events planned there for January and April next year in which we are aiming to launch citizen science projects that can help in osteoarthritis research. My group are starting discussions with an international pharmaceutical company about using zebrafish for drug screens and I feel that the senior fellowship gave me the platform to start those discussions.
Do you have any advice that you would give other senior stage researchers?
I guess my biggest piece of advice is to be really supportive to the junior staff you supervise. The pressures faced by PhD students, postdocs and technicians are really tough and anything you can do to help with mentoring, support, helping them develop a network can be really rewarding.
Dr Francesca Barone
Please could you start by telling us a bit about your background and research interests?
I am a Rheumatologist, after finishing my clinical training and upon gaining my CCT I moved to Birmingham where I have established an independent research group within the Rheumatology Research Group in the Institute of Inflammation and Ageing. There for 10 years I have lead a group working on tertiary lymphoid structures, aggregates of lymphocytes that form at site of inflammation during chronic autoimmune conditions. The disease I have been focusing on is Sjögren's syndrome, a chronic condition, characterised by inflammation of the exocrine glands (lachrymal and salivary glands) that results in loss of tears and saliva. During the disease course the tertiary lymphoid structures that form in the salivary glands become responsible for the persistence and severity of inflammation, including increased autoantibody production, worse disease manifestation and development of malignancy. I have been mainly focusing on the role of non-immune cells in the formation and persistence of these structures, in order to discover novel therapeutic targets in this condition.
What inspired you to apply for one of our fellowships?
Obtaining a fellowship represents a key developmental step for an academic. The process itself enables the applicant to focus their thinking, to ask critical questions such as why my research is valuable, how can it improve patient life. The peer review step is also critical, having the courage to present your ideas and having them evaluated and measured against your ability is key to form the character of an academic. I looked at a fellowship as the most appropriate way to fulfil my aspiration to become an international leader in academic rheumatology. The Senior Research Fellowship provided the perfect framework to develop independent thinking and challenged me to establish a complex research framework. In my case the fellowship was designed to maximise interaction between functional and observational studies in humans and mice with the aim of addressing key questions for patients with Rheumatic diseases. Last year I asked about the possibility to suspend my fellowship for 24 months to take a sabbatical and experience working at a biotech company; Versus Arthritis demonstrated flexibility and understanding and after a discussion between my institution and the charity I was able to explore this new avenue for my development.
What are your research highlights to date?
My group has discovered that targeting lymphocytes in complex Rheumatological condition like Sjögren's is not sufficient to obtain disease resolution. A combined approach targeting both immune cells and non-hematopoietic stromal cells is much more efficient to induce resolution of the tertiary lymphoid structures and silencing of the autoimmune process in the tissue. We have identified novel targets and we have been working to embed biological measure of outcome in clinical trials to support discovery and implementation of new drugs in a disease that still represents an unmet clinical need.
What has been the most challenging part of your fellowship?
Probably the management of my group. Becoming a group leader and expanding my research portfolio integrating the efforts of different members of the staff has been challenging but rewarding. I like to think that my group now works synergistically and efficiently and whilst we expand in different directions this has not dispersed energies but has consolidated our research design and has allowed us to have a more comprehensive way of looking at our research questions.
What are your plans for the future?
I would like to expand further in other disease areas and to translate the knowledge we acquired in Sjögren's and in the use of biological measure of outcome in clinical trials in other conditions. I aim to develop better tools to streamline the process of drug development and deliver quicker information on the biological success of a specific drug. Alongside this, I want to develop new therapeutic strategies to target the inflammatory microenvironment alongside the cells of the immune system.  The experience in the drug development world that I am doing at the moment has definitely opened my mind to other therapeutic opportunities and different approaches in Rheumatological conditions.
What doors has our fellowship funding opened?
I have been successful in applying as co-applicant in large EU grants and this is definitely a product of the fellowship. I am now applying for grants to expand our research questions. Collaborations with industrial partners have also been at the core of my work in the past few years and have been instrumental in shaping some of my research questions and in refining our research in a patient focused approach.  
What motivated you to take a sabbatical to work in industry and how did this opportunity arise?
During the fellowship I have worked with industrial collaborators to provide proof of concept of newly designed drugs in our animal model of Sjögren's and to support the design and analysis of biological measure of outcome in clinical trials. I became fascinated by the possibility to expand my research to other conditions and to learn more from the process of drug development. I wanted to create an experience that would enrich my knowledge of translational science, understanding the differences that underpin the research process in industry versus academia. An ex-academic offered me the opportunity to take this post and at that stage, rather than abandoning my academic post or refusing the effort I asked the possibility to Versus Arthritis to make this experience happen and I was given this incredible opportunity.
What are the challenges of moving from an academic research environment to working in industry?
I was expecting the challenges residing mainly in the focus of the research and in the need to respect milestones and timelines. The speed of research is very fast and there is a continuous balance that has to be respected between digging into the science while respecting the milestones. This approach sharpens your thinking and forces you to think before whether the experiment that you are designing is the right experiment to give you a go/no go decision.
Another challenge for an academic, especially if senior, in moving to industry is the importance and focus that is given to teamwork. As senior academics we pride ourselves on being independent and we often work in isolation within our team. Within the industrial setting, and in particular in a small biotech, every piece needs to work in concert with others and transparency is key to success. There are a lot of learnings and pride has to be forgotten to be successful.
How has working in industry shaped your research so far?
In this period I have learned lots of new concepts but most importantly I have learned a new focus on the objectives that matter. As a scientist, it is critically important to be driven by curiosity, but as we shape our research, we should ask continuously the question: does this matter? Is this going to be important for the development of new knowledge or improved clinical avenues? This focus, that is so critically important in making decisions in industry is now critically embedded in my thinking.
Do you have any advice that you would give to other researchers at this career stage?
Probably the most important advice for me would be not to be afraid to challenge your own opinion and ideas, be that a part of the research project or your approach to managing the team. Being able to embrace failures and unexpected results and to rebuild from scratch when needed has been critical to my career development and has taught me that, in academic life, perseverance can be as important as having great ideas. The other advice is to be brave, brave with your ideas and with your career choice. We have an enormous opportunity to develop knowledge and improve patient life. We have to be brave to embrace it, understand the responsibility that we have and challenge our self every day to create something meaningful.