About The Autoimmune Rheumatic Diseases Research Advisory Group
Hundreds of thousands of people in the UK are affected by autoimmune conditions. These conditions occur when the immune system mistakenly attacks and damages its own tissues, instead of just targeting foreign microorganisms such as viruses and bacteria which make us ill. The areas that are damaged varies between conditions but can include vital tissues and organs including the skin, lungs, heart, kidneys, and gut, as well as the joints.
Autoimmune rheumatic diseases are challenging to research and treat due to their rare and complex nature. We have invested a total of £47 million into research investigating the cause of these diseases, as well as pushing to find new and novel treatments. We funded important research which reduced the rate of miscarriage in women with antiphospholipid syndrome. But we still don't know all the answers. The expertise of this group, which includes people with arthritis, will shape the future of this research.
The advisory groups aim is to listen to, and prioritise, the unmet needs of people living with autoimmune rheumatic diseases. Working together, they can identify what new therapies and services people living with these conditions need. We can then identify what research we need to do to in order to meet this.
We plan to communicate the need and importance for this research to other organisations that fund and influence research into autoimmune rheumatic diseases. More investment and research into these conditions is needed and could lead to the new therapies and services that are urgently needed to stop autoimmune rheumatic diseases.
Conditions covered by this group include:
Scleroderma (systemic sclerosis)
Undifferentiated connective tissue disease.
Group Lead – Professor Chris Denton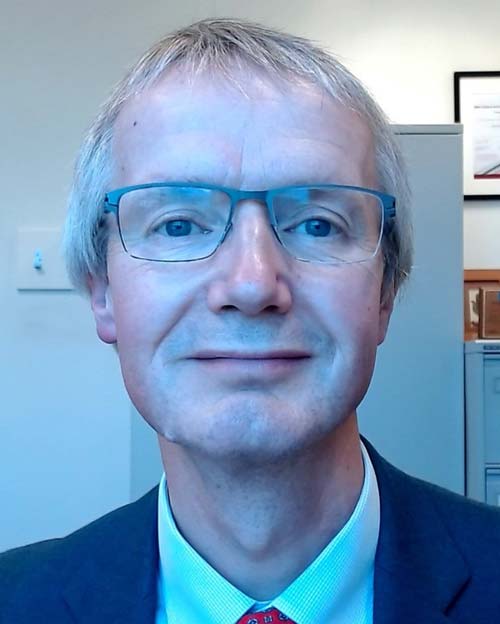 Chris Denton has rich experience in basic science, clinical research and specialised clinical care for complex multisystem connective tissue disease.
He leads a large programme for scleroderma (systemic sclerosis) at the Royal Free Hospital and University College London, advocating patient-centred care, and advancing understanding of fibrosis and vascular disease, relevant to many autoimmune rheumatic diseases.
Group membership
Professor Chris Denton. Professor of Experimental Rheumatology - University College London.
Jane Taylor. Patient Insight Partner - Versus Arthritis.
Lynn Laidlaw. Patient Insight Partner - Versus Arthritis.
Lucy Brett. Patient Insight Partner - Versus Arthritis.
Dr Peter Lanyon. Rare Autoimmune Rheumatic Disease Alliance Chair (ex officio representation), Consultant Rheumatologist - Nottingham University Hospitals NHS Trust & University of Nottingham.
Dr Andrea Murray. Senior Research Fellow - University of Manchester.
Professor Ann Morgan. Professor of Rheumatology - University of Leeds.
Dr Emma Derrett-Smith. Consultant Rheumatologist - University Hospitals Birmingham NHS Foundation Trust, Royal Free London NHS Foundation Trust, UCL Division of Medicine.
Dr Deepa Jayakody Arachchillage. Consultant Haematologist, Honorary senior clinical lecturer - Imperial College London.
Dr John Pauling. Consultant Rheumatologist, Senior Lecturer - University of Bath.
Dr Neil Basu. Clinical Senior Lecturer in Rheumatology, Honorary Consultant (Immunology) - University of Glasgow.
Professor Hector Chinoy. Senior Clinical Lecturer in Rheumatology - University of Manchester.
Dr Ed Vital. Associate Professor, Honorary Consultant Rheumatologist - University of Leeds.
Louise Parker. Lead Nurse (Specialist Practice) - Royal Free Hampstead NHS Trust.
Dr Shirish Dubey. Consultant Rheumatologist - Oxford University Hospitals NHS Foundation Trust.
Paediatric Rheumatology Clinical Study Group Representative
Dr Valentina Leone, Consultant Paediatric Rheumatologist - Leeds Children's Hospital.