Introducing our new Chief Executive, Deborah Alsina, MBE.
05 January 2022
We are delighted to announce Deborah Alsina MBE has been appointed as our new Chief Executive.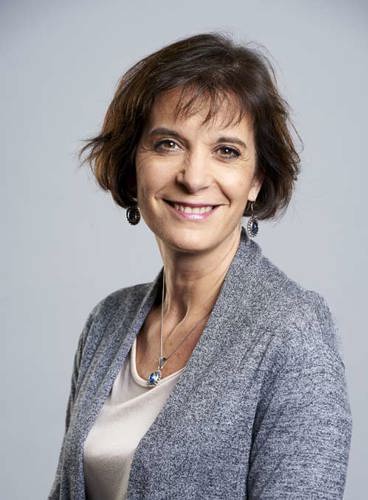 Deborah, currently Chief Executive of Independent Age, will start at Versus Arthritis in March.
Prior to her role at Independent Age, she was Chief Executive of Bowel Cancer UK for 10 years, playing a lead role in the merger of Bowel Cancer UK and Beating Bowel Cancer.
Deborah was awarded an MBE in 2016 in recognition of her service to bowel cancer patients, named Charity Chief Executive of the Year at the Third Sector Excellence Awards in 2017 and Charity Principal of the Year in the Charity Times Awards 2018.
In 2019, Deborah was rated by Charity Times as being among the 25 most influential leaders in the voluntary sector. She has more than 30 years' experience in the voluntary sector across academic thinktanks to charities working on international refugee and human rights issues.
Doing more for people living with arthritis
Commenting on her appointment as Versus Arthritis new Chief Executive , Deborah Alsina said:
"Versus Arthritis is a charity I have long admired and supported. I'm honoured and delighted to be given the opportunity to lead the charity."
"I've had first-hand experience of how hard it can be to live with chronic pain and of watching loved ones struggle. Versus Arthritis has a powerful and enduring record of challenging the impact arthritis has on people's lives."
"The pandemic has confirmed the vital role charities like Versus Arthritis must play to support people with long term conditions, to drive pioneering research into prevention and treatment, and to connect people's experiences with policy and decision-makers."
"I can't wait to start working with the Board and the Versus Arthritis team to ensure we stand firmly alongside people with arthritis providing the support, voice and hope our community wants and needs."
"With nearly six million people now on waiting lists for routine treatments in England alone - many with arthritis or another MSK condition - I'm determined to ensure they are also at the heart of decision-making."
Making a difference together
Roger McMillan, Chair of Versus Arthritis' Board of Trustees said:
"The Board and I are excited about this appointment. Deborah's considerable experience and proven leadership will ensure that Versus Arthritis goes from strength to strength in the coming years."
"We were especially impressed by her deep and personal passion for our cause and community, alongside her own experience of working in a merged organisation and building solid foundations for future growth."
"I'd like to take this opportunity to say an enormous thank you to Ellen Miller for her leadership as Acting Chief Executive over the past year. We will continue to work closely with her over the next few months during the transition."