How a fitness professional can help you stay active if you have arthritis
26 January 2023

If you're new to exercising or haven't exercised in a while, it can be difficult to know where to start. But the good news is that you don't have to start your fitness journey alone.  
You could do some physical activity with a friend or family member, or if you'd like an extra bit of motivation, you could reach out to a fitness professional for help.  
From physiotherapists and personal trainers to gym class instructors, there are lots of different fitness professionals who can help you achieve your goals. 
Fitness instructors Bisi and Martina took part in our Active Londoners programme last year, so they understand how to help someone with arthritis stay active.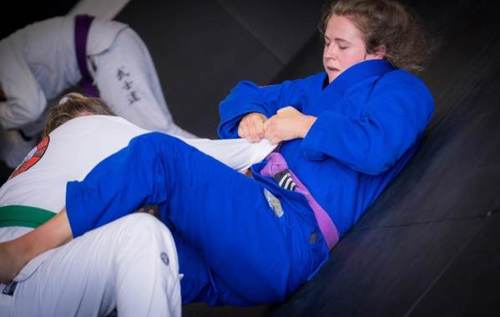 Meanwhile, personal trainer Becca was diagnosed with juvenile idiopathic arthritis when she was just 11 years old and now runs her own gym.  
She understands the challenges people with arthritis face when trying to keep moving but says, "Once I started exercising, I felt less helpless and realised I could do more than I thought I could."  
Here they offer tips and advice on staying active with arthritis and explain how a fitness professional can support you on your fitness journey.  
How do you help people with arthritis stay active? What support do you offer?  
A fitness professional can point you towards some exercises that suit you and your condition. But, more importantly, they can also adapt movements so that you can keep going even on days when you feel achy or sore.   
Arthritis is so unpredictable. One day you might feel great and another day, you might be in a lot of pain. Adapting exercises means that, even if you're in pain, you don't have to stop completely. It's not all or nothing. We can do something at your pace.
Bisi points out that doing physical activity with someone else can also help you to stay motivated. "It's helpful to exercise with others because you're more likely to stick with it and for it to become a habit," she explains.  
Becca agrees. "The social side of things really helps people, especially through the winter when it's raining, dark and cold. Instead of going home and watching TV by yourself, if you go to the gym everyone's happy to see you, and you have a good social network there." 
What advice would you give to a person with arthritis who is thinking about doing more physical activity?  
If you want to get more movement in your life, it's a good rule of thumb to start with a physical activity you enjoy. "You might be surprised, but if you find an activity you enjoy, it doesn't feel like exercise," says Bisi. 
There are so many different things you could try. It could be walking, gardening, or swimming. The main thing is to make it a regular activity, so it becomes as normal as drinking your morning cup of coffee.
Martina suggests starting with a low-impact activity that isn't too fast-paced. It's also worth seeing if there are any small, practical changes you can do to make things easier for yourself.  
"This might be as simple as putting your gym kit out the day before," says Martina. "Or, if you're going to a class, will it be easier if you schedule it for a certain time of day or a certain location?"  
If you're feeling a bit lost and don't know to start, Becca suggests finding a coach who can give you a helping hand. "If you find the right person who understands your limitations and what you're going through and what you're feeling mentally, they might be able to help you," she explains.  
Learn more about getting started with exercise  
What do you have to consider when working with people with arthritis? What questions might you ask them before starting an exercise?  
A fitness professional won't make you jump in at the deep end. Before you even get started, they'll probably ask you a few questions about: 
Your condition and how it affects you. 
What movements you find easy and difficult. 
How much physical activity you currently do. 
What your goals are. 
Whether a healthcare professional has offered any medical advice about movements you should try or avoid.  
"I'd also ask if their symptoms are worse at certain times of day" Martina adds. "If someone says that they're always in pain first thing in the morning, but feel okay in the afternoon, it might be worth encouraging them to stay active later in the day." 
"I think it's really important to ask about goals as well," she says. "Many people might want to reduce their pain, but they might have other goals too. Maybe they want to learn how to dance or want to be able to run around with their children. These goals can be helpful and motivational." 
Want to track your progress? Try out free physical activity tracker 
How might you adapt a physical activity for someone with arthritis? 
When you're starting to exercise, it's best to start small and build up gradually rather than overdoing it. For that reason, a fitness professional might adapt or change a physical activity to make it a bit easier for you to start with. That way you can build up your fitness, slowly but steadily.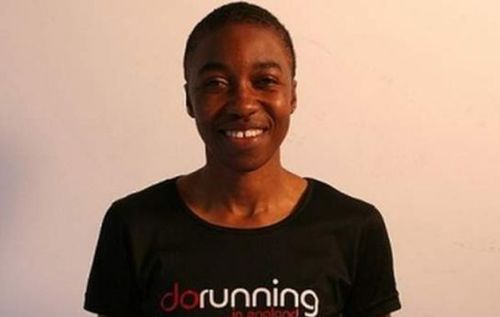 "A lot of activities, such as Tai Chi, can be done seated instead of standing," explains Bisi. "I could also offer longer rest periods or water breaks." 
"A lot of exercises can be made a lot easier if someone has a joint condition just be slowing it right down," adds Martina. "Or, if you're using resistance equipment (such as dumbbells, bands), you can choose weights you can easily control and that allow you to do the movements without straining or compensating with other parts of your body." 
What advice would you give to a person with arthritis who is thinking about doing more physical activity? 
Staying active is particularly important if you have arthritis because it can reduce your pain, improve your muscle strength, help you maintain a healthy weight and boost your mood.  
So, if you're considering getting more movement in your life but are struggling to stay motivated, Martina suggests reminding yourself of these benefits. 
"We've all been there. We've said we'd go for a swim or signed up for a class, but when it's time to get up and go, it feels like the last thing you want to do," says Martina.  
"This is when it can help to remind yourself of the benefits of staying active," says Martina. "You're going to see people, you're going to have a good time, it's going to be good for you physically. Remembering this makes it a bit easier to get yourself out the door."  
Some days will be easier to stay active than others, so Becca says to show yourself some compassion and not be too hard on yourself. 
"Don't feel like everyone's going to be looking at you or thinking you're not capable," she says. "Be patient with it. Focus on feeling good, because that should be the final income."