MSK Champions: applications open from 1 September 2020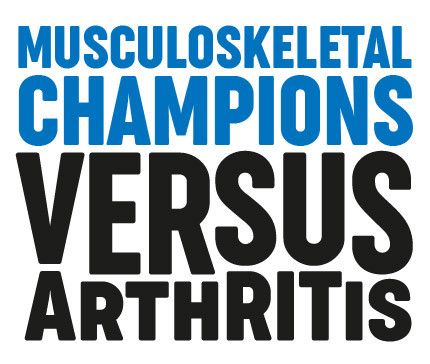 We understand the pandemic has impacted people living with musculoskeletal (MSK) conditions and changed the way MSK health care is being delivered.
Now is the time to do more for people with arthritis so we can reach our vision of a world that no longer tolerates the impact of arthritis.
Perhaps you led a team during these uncertain times, implemented innovative ways of working or have ideas on how to improve services for people with arthritis.
"It's not good enough to go back to 'normal' we need to go back to better."
The purpose
We are cultivating a community of multidisciplinary leaders to improve the quality of life for the 18 million people living with MSK conditions.
The programme
We partnered with Ashridge Executive Education, one of the top global business schools, to create a fully funded, MSK-focused leadership development programme.
In this 18-month programme, we will support and coach you to develop your leadership skills and help you start a service improvement project at a local or national level.
"It has already given me the confidence to face difficult situations that potentially stand in the way of improving care. I think the programme will give me a lifelong network of like-minded individuals who will be happy to offer support [and] mentorship. Our projects will improve the care for patients but more importantly the personal changes we are experiencing will be lifelong, and so will the improvements for those with MSK conditions."
What does the MSK Champions programme involve?
Five residential learning modules at the Ashridge Executive Education business school. Find the dates for the modules here.
Four action learning sets, which are delivered in small group sessions online.
An MSK Champions online forum where Champions share ideas, talk about best practices and connect with peers.
Mentoring and coaching.
Support from Versus Arthritis, including from our volunteers.
Advice and guidance from an alumni network of MSK champions.
Who can apply?
We know that it takes a multidisciplinary approach to transform MSK care. That's why we're looking for applicants from a range of professional backgrounds and specialties to join our MSK Champions.
If you are interested in applying, you should be involved in designing, commissioning or delivering MSK healthcare, education or services. Your profession might be any of the following:
clinician (such as an allied health professional, nurse, GP, pharmacist, rheumatologist, or other practitioner)
public health practitioner
commissioner
service manager
researcher or educator.
When we consider candidates, we'll focus on your potential to lead and influence others, your self-awareness and your commitment to improving healthcare for people with MSK conditions.
Key dates
Open for applications: 1 September
Closing date: 22 October at 16:00
Interviews (TBC London, Chesterfield or virtual):
Friday 20 November
Thursday 26 November
Friday 27 November
Thursday 3 December
Friday 4 December
Virtual launch: 13 January 2021, 12.00pm - 2.00 pm
Versus Arthritis induction: 23 February 2021 in London
Residential modules:
Module 1: 27-29 January 2021
Module 2: 9-11 June 2021
Module 3: 8-10 September 2021
Module 4: 9-11 February 2022
Module 5: 11-13 May 2022