MSK Champions: Programme postponed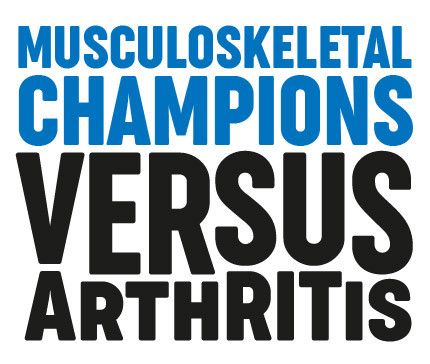 Due to the current Covid-19 situation, we have postponed recruitment to cohort 3 of our MSK Champions programme. Please join our professional network to receive updates on revised recruitment and programme dates.
Any questions or queries please email us: Champions@versusarthritis.org.
Our vision
Our vision is to cultivate a community of multi-disciplinary leaders and influencers with the aim of improving the quality of lives for the 17.8 million people living the pain and disability of MSK Conditions in the UK.
Meet our MSK Champion alumni
The programme
In partnership with one of the top global business schools Ashridge Executive Education, we have created a fully funded MSK focused leadership development programme.
Through an 18-month programme, you will be supported and coached to develop your personal leadership skills enabling you to drive forward a service improvement project with a either a local or national focus.
"It has already given the confidence to face difficult situations that potentially stand in the way of improving care. I think the programme will give me a lifelong network of like-minded individuals who will be happy to offer support/mentorship. Our projects will improve the care for patients but more importantly the personal changes we are experiencing will be life long and so will the improvements for those with MSK conditions."
What does the programme entail?
5 x residential learning modules at Ashridge Executive education business school (see key dates section).
4 x action learning sets (facilitated small group online sessions with your fellow Champions).
Access to an online forum to share ideas, best practice and to connect with peers.
Access to mentoring and coaching.
Dedicated support from Versus Arthritis including access to volunteers and patient groups.
Advice and guidance from an alumni network of champions.
Who can apply?
We know transformation of MSK care is only possible with a multidisciplinary approach, so we are looking for individuals from a range of professional backgrounds and specialties.

You need to be involved in the design, commissioning and/or delivery of MSK health care, education or services.
You could be:
Clinician (including but not exclusively an AHP, Nurse, GP, Pharmacist, Rheumatologist)
Public health practitioner
Commissioner
Service manager
Researcher of educator
Instead of hierarchical position we'll be focussing on your potential to lead and influence others, your self-awareness and commitment to improve healthcare for people with arthritis.