Thank you to our volunteers
01 June 2022

To mark Volunteers' Week we want to say thank you to our volunteers across the UK. Over the last couple of years, we've faced challenges we never could have imagined with the COVID-19 pandemic.
Despite the uncertainty, our committed volunteers have continued to work alongside us to help support people impacted by arthritis.
This includes sharing insight and feedback to shape our research projects, being integral to our campaigns network, working with young people to raise awareness and building supportive communities through local groups and events across the UK.
Here we share the stories from some of our volunteers. Your time, experience, empathy, and kindness are so important. A heartfelt thanks to all our volunteers
A big thank you to our volunteers
Safia's story
My name is Safia, and I have been volunteering for five months. I'm 23, I was diagnosed with rheumatoid arthritis in 2019. This diagnosis was reviewed in 2021 to peripheral and axial spondylarthritis.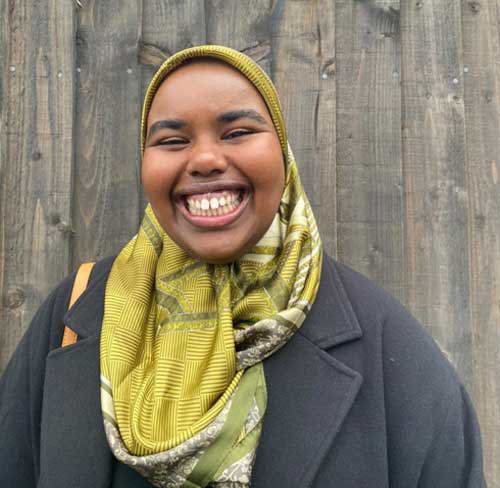 I'm working as an Associate Consultant on a graduate scheme and outside of my work I like to go on walks, exercise and I share my journey with others on Instagram.
I decided to volunteer for Versus Arthritis to make sure others didn't feel alone. Versus Arthritis have a lot of resources for people with conditions and it's the first place to go when you are diagnosed with arthritis.
When I was looking through the information, I noticed that I wasn't represented in the content.
I saw the Diversity and Inclusion role as an opportunity to influence and to help make sure that others didn't feel they were not being seen.
I am enjoying hearing the group's ideas and seeing how enthusiastic everyone is. I'm looking forward to being able to help shape the Versus Arthritis strategy and to influence change. I love working with the group, who are all really cool individuals.
Tash's story
I have been volunteering on the Young Person's Panel for two years.
I've had polyarticular JIA (Juvenile Idiopathic Arthritis) since I was 1 year old. During my GCSE's my arthritis took a turn for the worst, I call it 'the big flare.' My arthritis was crippling me, I could no longer walk with a straight back and struggled to move at all.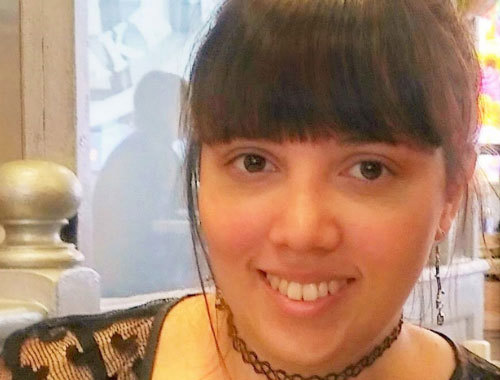 Moving onto anti-TNF medication finally got my arthritis and uveitis under control. I am now on Tocilizumab.
I love volunteering as it's given me the chance to talk to other young people with arthritis. I'd never spoken to young people with arthritis before. We input our experience and advice into different Versus Arthritis projects.
So far, I've been involved in the Medical Technologies Panel to give a young person's perspective on current research funding and the development of a musculoskeletal booklet aimed at higher education/universities.
I am working on my own project too! This is looking at how young people can better access their healthcare teams. This is a common issue brought up by healthcare professionals and young people.
Being on the Young Person's Panel has helped me to develop new skills and make connections within the arthritis community.
The staff who run the panel always make you feel appreciated. One fun example was the panel's first year anniversary in December 2020, where we were all sent a goody bag and had a virtual party!
I love being able to give back and help other children and young people with arthritis, whilst developing myself too. 
We're here whenever you need us.
For local support, including pain management programmes, support groups, and services for young people and families take a look at In Your Area.
Keep up to date