How we campaigned to make life better for people with arthritis in 2022 
23 January 2023

As we move into 2023, we're sharing the work we've done over the last year to push for governments and decision-makers to make things better for people with arthritis across the UK.
Tackling waiting times for joint replacement surgery 
Our Impossible to Ignore campaign, which asks decision-makers to take urgent action to bring down long waiting times for joint replacement surgery, reached some important milestones in 2022.  
We secured positive changes on elective care in all four nations of the UK. Elective care is care that's planned in advanced and includes diagnostic tests, scans and surgeries.
In England, we successfully asked for and shaped a plan to address waiting times for elective care, which was published in February 2022.
We met with the then Minister of State for Health, Ed Argar, to discuss the recovery of surgical services from the pandemic.
In Scotland, we worked with our healthcare partners to successfully influence the Scottish Government for a new system to prioritise elective care.
In Wales, we welcomed the publication of the Welsh Government's NHS Recovery plan in April 2022 and its focus on supporting people as they wait for treatment. 
In Northern Ireland, we welcomed the publication in July of a Department of Health review of the elective orthopaedic service focusing on recovery and waiting times. 
In July over 50 MPs, including some of our Arthritis Champions (MPs who have pledged to work with us to help people with arthritis), attended our event in Parliament to find out more about waiting times in their area.  
During this event, we talked about the importance of ensuring that people with arthritis have access to the treatment they need.  
Over 2,000 of you joined us by emailing your MP, asking them to contact their local health services about what's being done to tackle the backlog in care and to support people with arthritis as they wait for care.  
In 2023, we'll continue campaigning for more progress in tackling waiting times for surgery across the UK. 
Cost of Living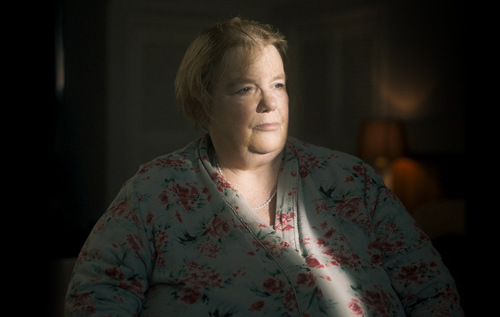 We heard from some of you that the cost of living crisis was having a real impact.
So in September, we launched a survey to find out more and to hear your stories.  
In just a week, 3,873 of you responded to the survey, and the results were stark.
Over 9 in 10 people said they were concerned about the cost of heating their homes this winter, and almost one-third said they were skipping meals or eating less due to the cost of living crisis.  
As a result of what you told us, on World Arthritis Day in October, we launched our Open Letter to the Prime Minister, calling on the government to:  
Increase support to people who need additional heating to maintain their health.
Make sure that planned treatments are not disrupted by winter pressures on health services.
Protect ground-breaking research into arthritis in the UK from rising costs.
So far over 20,000 people have signed our Open Letter, which we will be handing in to Number 10 In February, and we'll continue to push for greater support for people with arthritis during this difficult time.  
If you need help, support or advice around the cost of living crisis, please have a look at our cost of living page.  
Other campaigning and influencing work across the four nations
England
In 2022, we responded to lots of consultations and inquiries to represent the voice and needs of people with arthritis. These include:  
The Government's new mental health and wellbeing plan for England.
Parliamentary inquiries on health inequalities in medical research and NHS waiting times.
Updated health guidelines on treatment for osteoarthritis, which were later changed to ensure people could continue to safely use the medication they require to manage their condition 
We also worked with NHS England to shape their 'My Planned Care' platform, which gives people waiting for joint replacement surgery information on their waiting times and the support available for them while they wait.
We will continue to respond to Government consultations to ensure the voices of people with arthritis are heard.
Wales
After many years of campaigning, we were thrilled to see the completion of a new multidisciplinary Paediatric Rheumatology service at the Noah's Ark Children's Hospital for Wales.
The new service will ensure that more young people with arthritis have access to the diagnosis, support and treatment that they need.  
One of the key recommendations in our 2021 Senedd election manifesto was met when the Welsh Government recruited their first-ever National MSK Clinical Leads. 
The new Clinical Leads have since established an MSK National Network to help drive up MSK healthcare standards in Wales and will deliver a new national MSK strategy in 2023.  
We also saw the publication of a Welsh Government commissioned National Orthopaedic Clinical Strategy, which provides a clear case for how and why orthopaedic services need to be improved.
We are campaigning for the development of new regional surgical hubs, as recommended by the National Orthopaedic Clinical Strategy. 
Some of Wales's best-known buildings lit up in blue to mark World Arthritis Day in October, and we held a successful event on the day with the Chartered Society of Physiotherapy at the Welsh Parliament, with over a third of Members of the Senedd attending.   
Scotland 
In Scotland, we developed an alliance with key charity partners to influence change on joint replacement waiting times and support for people waiting for surgery.
We lobbied for changes to the Chronic Pain Services Implementation Plan and continued to highlight the lived experience of people living with chronic MSK pain through our Pain People Place project. 
As part of the Movement for Health, a coalition of charities that support people with long-term health conditions, we positively influenced policy and practice on physical activity for people with arthritis.  
Northern Ireland
Our key focus in Northern Ireland was the Assembly election, for which we produced our Manifesto: Unseen, Unheard, Unequal. We asked our supporters to email their local candidates and ask them to pledge their support for people with arthritis.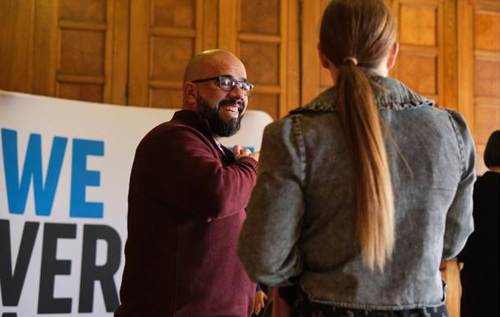 Thanks to your help we gathered pledges of support to champion improvements from candidates in every constituency and across 10 parties, and a third of the elected Members of the Legislative Assembly (MLAs).
Through our active role in the Community Rehabilitation Alliance we secured meetings with all the political parties to highlight the importance of rehabilitation in the community. 
Rehabilitation is about about giving people who have a long-term health condition the support, treatment and tools they need, so that they can stay as independent as possible and live well. 
We held an Assembly Reception on 8th November to raise awareness of our charity and our election manifesto among MLAs and health decision-makers.
It was a great opportunity for them to hear directly from people with arthritis about the impact of the condition on their everyday lives and the support they need such as better employment support.
This event secured important follow up meetings to take forward our recommendations. 
Thank you
2022 was a year of great successes, but also great challenges.
We took steps forward through our influencing work, ensuring positive change for people with arthritis across the country, whilst also working to tackle new challenges that appeared as the cost of living crisis grew.  
And through it all, your voices have been a crucial part of shaping our influencing work. Your stories have been our most effective tool in pushing for real change. Thank you for taking action with us and making yourselves heard. 
We're here whenever you need us
Although this has been a successful campaigning year for us, we know that hundreds of thousands of people with arthritis are still in need of support. 
If you would like to talk to someone, you can: