Top tips for working with arthritis
17 February 2023

Juggling your work and home life can be challenging at the best of times. But it can be particularly tough if you're living with arthritis.  
We know that it can be difficult to concentrate on your job when you're dealing with pain, fatigue and stiffness. Plus, it can be challenging to squeeze in hospital appointments around your working hours. 
But, with the right support, many people with arthritis can not only continue to work, but also grow and thrive in their careers.  
Remember your employer should be able to give you some guidance and support. Plus, there are small steps you can take to try to make your working life a bit easier. Why not try some of the below, and see if they work for you? 
Talk to your employer about your condition 
It might seem a little daunting, but telling your employer about your condition and how it affects you might help get the support you need. They might not know a lot about arthritis, so it might help to talk about: 
How your symptoms can vary from day to day. 
How you might need time off for appointments. 
The support or adjustments that could help you do your job.
Georgia, 23, was diagnosed with juvenile idiopathic arthritis (JIA) at 8 years old, and now has rheumatoid arthritis. She works in student support at a university and believes that being open with her employer has made sure her needs are met.  
"Be open and honest from the beginning," she suggests. "Don't let your employer tell you what you need – tell them what you need. Have confidence in knowing that you can do the job." 
It's easy for doubts or worries to creep in but Georgia urges you trust in your abilities. "Self-acceptance was my biggest hurdle in the workplace," says Georgia. "I wouldn't wish my condition on anyone, but it's given me qualities that I don't think I'd have had otherwise." 
"When I applied for my current job, I talked about how I could be a support for people with disabilities because I understand it," she says. "You can always bring a different angle to the team." 
Learn about your rights and entitlements 
As an employee, you have options and rights. It's helpful to understand what they are so that you can get the support you're entitled to and do your job to the best of your ability.  
There are many laws and entitlements in place to support people with arthritis. These include: 
The 2010 Equalities Act (Disability Discrimination Act in Northern Ireland) 
Reasonable Adjustments  
Access to Work 
Learn more about your rights at work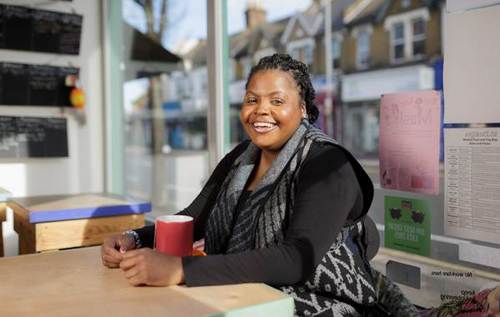 Monique has lupus, a musculoskeletal condition that can cause symptoms such as joint pains, skin rashes and tiredness.  
She says that "it helps to be open about your condition, so you can get the support you need and are entitled to." 
 "Through the Access to Work scheme, I was provided with an adjustable chair and desk, and this made the world of difference," she adds.  
Reduce work stress 
Working life can be stressful. Deadlines can pile up, you might have to deal with tricky customers or colleagues, or maybe you're struggling to manage your symptoms at work.  
Whatever's on your mind, remember you don't have to face it alone. It's important to talk to someone about how you're feeling, whether that's a family member, a friend, a colleague or your line manager.  
If you've been feeling low or anxious about work for a while, it might be worth chatting to your GP to see if you could speak with a counsellor or therapist.  
Plan and prioritise
Are you struggling with fatigue at work? When you're exhausted, it can be difficult to focus on your tasks, let alone do the best job you can.  
If you feel like your energy levels are low, it can help to plan, pace yourself, and prioritise your tasks. Focus on one task at a time so you don't get overwhelmed and concentrate on urgent tasks first.  
Ask for help
What would help you cope better at work? Once you have some ideas, you can chat with your manager and see if they can help. For example, maybe they could: 
Help you prioritise your tasks or share work with others if needed. 
Offer flexible working arrangements, such as working from home.  
Offer gadgets and equipment to help you do your job. For example, a comfortable chair or wrist supports could help your joints if you have a desk job. Or maybe voice recognition software could be useful if typing is painful. If it's costly, you could check if this could be funded by Access to Work. 
Allow you to cut down your hours or job share if that's what you would prefer. 
Priti, who has rheumatoid arthritis, works as an accountant. She says that her work "has been very supportive, especially because I have so many appointments". They've also allowed her to work from home.  
"I've found working from home better," she says. "It's not a rush in the morning to get ready and, on a bad day, you can lie down on the sofa if you just need 10 minutes to rest." 
Make your workplace comfortable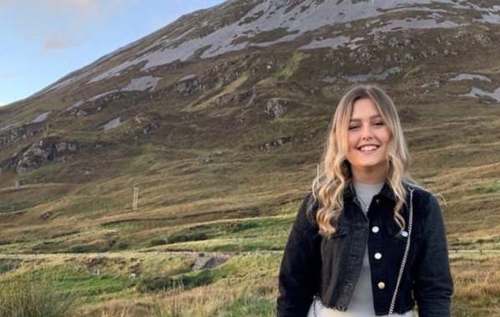 If you have a desk-based job, you might feel aches and pains if you sit still for too long. So, where you can, try and get up and have a quick walk or stretch regularly.  
It's also important to make sure your desk, screen chair or any other equipment is set up at the right height for you. If you're stuck, it might be worth asking your employer for a workstation assessment.  
On the other hand, if your job requires you to stand on your feet all day, you could ask your employer if they could supply a chair so you can sit during quieter periods or when doing certain tasks. 
Jasmine, 23 was diagnosed with JIA when she was one year old. As a trainee pharmacist she takes breaks regularly to rest. "I can go to the consultation room and sit down doing alternative jobs to rest when I need to," she says.  
If you stand on your feet a lot, it can help to look after your feet and wear supportive properly-fitting footwear. Wearing insoles or padding in your shoes might also offer some relief too. 
We're here to help 
If you're having difficulties at work and need some impartial advice, you can contact Citizen's Advice or your workplace's trade union. 
You can also get in touch with us by: