Our top festive tips and advice
30 November 2021

We know this time of year can be overwhelming when you have a long-term condition like arthritis. Here's our tips and advice to help make this festive time a little easier. If you need extra support during this time, we're here for you.
The importance of checking in
Christmas can be an enjoyable time for many, but some people may feel more isolated. A small act of kindness like asking a friend or family member if they are ok and letting them know that you're there for them can make a huge difference.
If you have friends or loved ones who aren't online, take a little time to check in and support each other.
Sarah lives with osteochondritis and fibromyalgia and she'll be checking in with friends and family:
"WhatsApp is a fantastic way to check in on each other. It's always a challenge what you say yes or no to. After last year I plan to be more with family and try and do things early evening and end of the week, if possible, no more than two a week!
This year the focus is more on getting together than gifts and I still love to be in a shop, I used to love writing cards, I may donate this year instead." Read Sarah's story.
Striking a balance and pace yourself
It's important to look after yourself, give yourself 'me time' to do things you enjoy and don't feel pressured to do anything you don't feel comfortable with.
If you don't feel up to socialising, you don't have to say yes to everything and you can suggest alternatives to friends and family.
Be honest to yourself and others and do what you can. Take care to pace yourself and find time to rest, especially if your arthritis causes fatigue.  Read more about the boom-and-bust cycle and fatigue.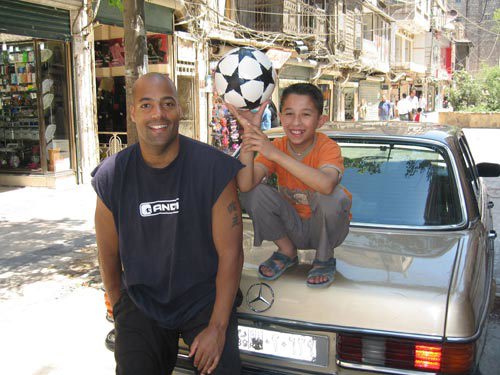 Rob lives with psoriatic arthritis and for him it's important to keep his sleep routine in check.
"Ideally, I'll avoid attending too many parties and I won't stop out too late. This can affect my sleep pattern that would have a knock-on effect for the following few days. I know that won't help me to effectively managing my condition." Read Rob's story.
Try practical shortcuts to help with festive preparations
Take short-cuts, if it helps. For example, give vouchers as gifts, wrap presents as you go or use gift bags instead of wrapping paper and they can be recycled and used again.
If you are wrapping presents, find the most comfortable position for you and accept help when it's offered.
Check out more top festive tips on our online community, it's a great place to chat to other people with arthritis and get advice.
Make shopping and cooking easier
If you are avoiding going to the shops, make the most of online shopping, click and collect or ask others to collect shopping for you.
Use your freezer, then you can do a bit at a time and prepare food in advance. Whether you are making mince pies, Yorkshire puddings or comforting stews.
If you're doing the cooking, do it in short bursts or batch cook on a good day and freeze portions to enjoy on another day.
You might want to buy ready-made desserts or sweet treats like mince pies rather than making things from scratch.  Read our kitchen hacks to help make cooking at home a little easier.
Enjoy the festive period in a way that work for you
Adam lives with psoriatic arthritis and he suggests making sure this time of year is enjoyable for you, whatever you choose to do.
"Limit the intake - the bit I find the hardest, but too much indulgent food (or party juice) and my joints suffer the most, so Christmas is obviously a bad time for this! Try to maintain some sort of balance.
Enjoy yourself! - It's Christmas after all. Having psoriatic arthritis sucks, let's be honest. So, make the most of the time to distract yourself from the harder days." Read Adam's story.
We're still here for you over the festive season
Our helpline will be open Monday to Friday, 9am – 6pm (closed from midday 24 December – 3 January 2022).
If you want to talk to other people living with arthritis...